Are you looking for the best way to organize your homeschool in terms of teaching and learning? FHD is here to help. Check out Homeschool Methods Explained: Unit Studies and see if this method will work for you and your family!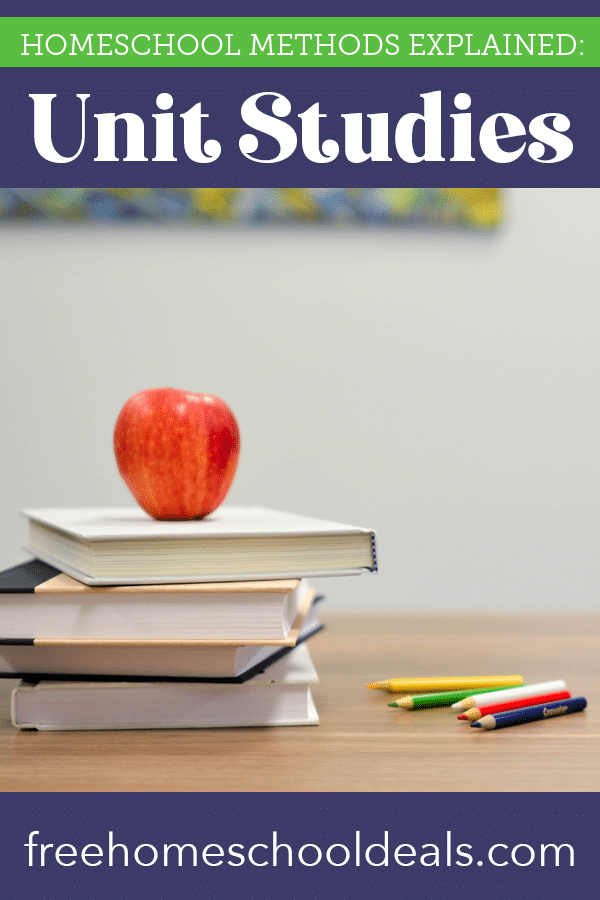 Units are very popularly used in conventional education systems. Elementary teachers especially prefer to plan their lessons around an overall theme and build their curriculum accordingly. This helps keep things tight and organized, and your child can delve deep into thematic topics and learn how to make meaningful connections.
Families like this method if they have students who have intense interests and wish to go as far as they want into their topics. Also, those who need low-cost teaching tools love unit studies because resources are practically everywhere. They also work great for homeschooling families with children of multiple ages that are working and learning at the same time.
Unit studies are thematic units filled with already prepared ideas, resources, and activities. Homeschooling families have the freedom to do so many different kinds of fun things which all still fit under the theme. And, at the end of the unit, your child will have mastered the topic and can move on to the next. Plus, with all the variety of activities, your child will never get bored!
Think of the unit study as the base from which one can spring forward into learning. It's a wonderful guide to keep the progress on track as you plan your child's lessons for each day. Usually, unit studies have a core book or resource that you begin with, and then you branch out to find resources you want to complete each week.
Benefits
You can get really into a topic but also gain a whole host of other skills! (Perfect for cross-curricular instruction)
There are SO many unit studies out there for you to find and use in your homeschool. You do not have to stress about a lack of resources!
There is a big focus on hands-on learning in this method which is very beneficial for retaining information.
It's a great method for active children who don't learn as well in a formal classroom setting or for children who prefer to learn through exploration.
Drawbacks
This is a little bit closer to a traditional education method as opposed to Unschooling, for example, and that may not appeal to many homeschooling families.
Many subjects lend themselves very well to exploring a range of related activities, but subjects such as math may need more traditional and conventional resources such as workbooks, etc.
Since it's a blend of conventional and nontraditional work, it can take a lot of planning on the homeschool parent's part to create a great themed unit.
Unit study websites
Homeschool Unit Study Approach – Time 4 Learning: get your questions answered plus find links to helpful resources if you want to use this method!
Exploring Homeschool Methods: Unit Studies – The Canadian Homeschooler: find examples of units and what they might look like in your homeschool!
A Day in the Life of a Unit Study Homeschool – Red Head Mom 8
Homeschool Methods: Unit Studies – Teach Beside Me
A Great Spot to Find Unit Studies – KONOS Learning Made Fun: probably one of the post
Homeschooling Philosophies and Methods: Unit Studies – Intoxicated on Life
Homeschooling with Unit Studies – The Homeschool Mom
Suggested books (find them on Amazon!)
How to Plan a Unit Study: A Guide by Lauren Giordano
Everything You Need to Know About Homeschool Unit Studies: The Anyone Can How-To Guide by Jennifer Steward
Loads of unit studies for purchase on Amazon!
Check out our Homeschool Methods Explained Series
The following two tabs change content below.
Keri
Keri is a former elementary and middle school teacher who's worked overseas for 4 years. She loves to write and so decided to pursue her writing dream!