If you're a seasoned homeschooling parent, then you have definitely heard about this very popular teaching method: Charlotte Mason. It is one of the most used methods in homeschools, but you may be wondering if you should implement it in your own homeschool. Don't worry, FHD is here to help. Take a look at Homeschool Methods Explained: Charlotte Mason.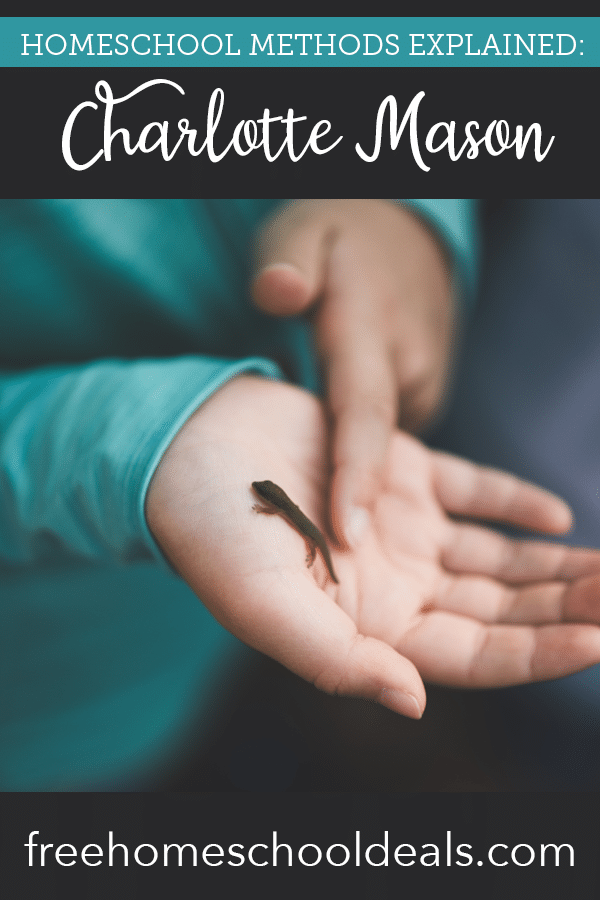 Charlotte Mason
This method was created by Charlotte Maria Shaw Mason. She was a teacher from England, and she was living and working around the turn of the twentieth century. In her style of education, she focuses on educating the child in a broad way, providing a lot of different and various subjects and activities for them to engage in.
She was against the idea of simply filling a child with knowledge and information, but rather wanted them to acquire skills and traits that would equip them for a successful life ahead. "According to Mason, education is 'an atmosphere, a discipline, a life.'" (Time 4 Learning)
In a homeschool using the Charlotte Mason method, you will see the children spending a lot of time outdoors exploring and studying nature, reading, journaling, and working on art, handicrafts, and music. The books that will fill the curriculum will be what she called 'living books' which are a huge change from boring, dusty, old textbooks. These books will be engaging for the child and written by a passionate author.
There will also be a focus on a child telling stories that they've read before either orally or written. And, they will work on their handwriting skills through copywork, just as many homeschoolers using other methods of learning will do. Lessons are kept short, usually 15-20 minutes for younger learners and 45 minutes for older ones. And along with the lessons come the exploration, discovery, or creativity time.
Doesn't this sound lovely? A lot of parents relate to this method and wish to see this kind of free-spirited, broad education style in their homes. It fits very well with homeschooling as opposed to the oft-restrictive and stifling public school setting.
Benefits
Your child will gain confidence as they forge their own paths and are treated as independent thinkers as opposed to information receptacles.
While our society seems to thrive on stress, this approach to education focuses on the beauty of learning and exploring the world. Sounds pretty stress-free, doesn't it?
Lessons are created to be short and sweet so that your child can have more time to be creative and to explore and enjoy their free time.
It is proven that hands-on learning helps things to stick, rather than if your child simply reads them in a book.
Allowing your child to explore and discover new things on their own will help lead to a lifetime of curiosity and asking that wonderful question: why?
This method, as well as the Classical method, works very well in Christian homeschools. The style has a Christian base, and homeschooling parents who want to include Bible activities and religious lessons will find that they can use this method with ease.
Drawbacks
This method works best for elementary learners because of the constant movement and exploration. But, it might not suit older learners as well due to the "young-ness" of the structure, and the lack of resources for high schoolers related to this method. (especially for math and science resources).
If you are not a Christian homeschool and don't wish to include religion in your homeschool, then you might be hard-pressed to find resources that don't have a religious link.
Similar to the Classical method, many may find that this style of education could be a little "old school" and will have to work hard to update it as well as try to include technology into the curriculum.
Conclusion
Give this method a try with your young learner and watch as they blossom and develop into creators, thinkers, designers, and explorers! You will find lots of other families using and loving the Charlotte Mason method, so you will be able to find lots of resources and support!
Helpful Charlotte Mason websites
Simply Charlotte Mason – Five Homeschooling Styles
Time 4 Learning – Charlotte Mason Homeschool
Purposeful Motherhood – Principles and Benefits of a Charlotte Mason Education
The Best Schools – Homeschooling: Which Model is Right for You?
The Joy-Filled Mom – An Ultimate Charlotte Mason Resource Guide
Ambleside Online – Free Homeschool Curriculum: Charlotte Mason
Suggested books
Home Education (Volume 1) by Charlotte Mason
A Charlotte Mason Companion: Personal Reflections on the Gentle Art of Learning by
Consider This: Charlotte Mason and the Classical Tradition by Karen Glass
A Charlotte Mason Education: A Homeschooling How-To Manual by Catherine Levison
Check out our Homeschool Methods Explained Series
The following two tabs change content below.
Keri
Keri is a former elementary and middle school teacher who's worked overseas for 4 years. She loves to write and so decided to pursue her writing dream!