Use these FREE Spelling Practice Worksheets to create your own search, text it up, and to build it spelling that works with any spelling list.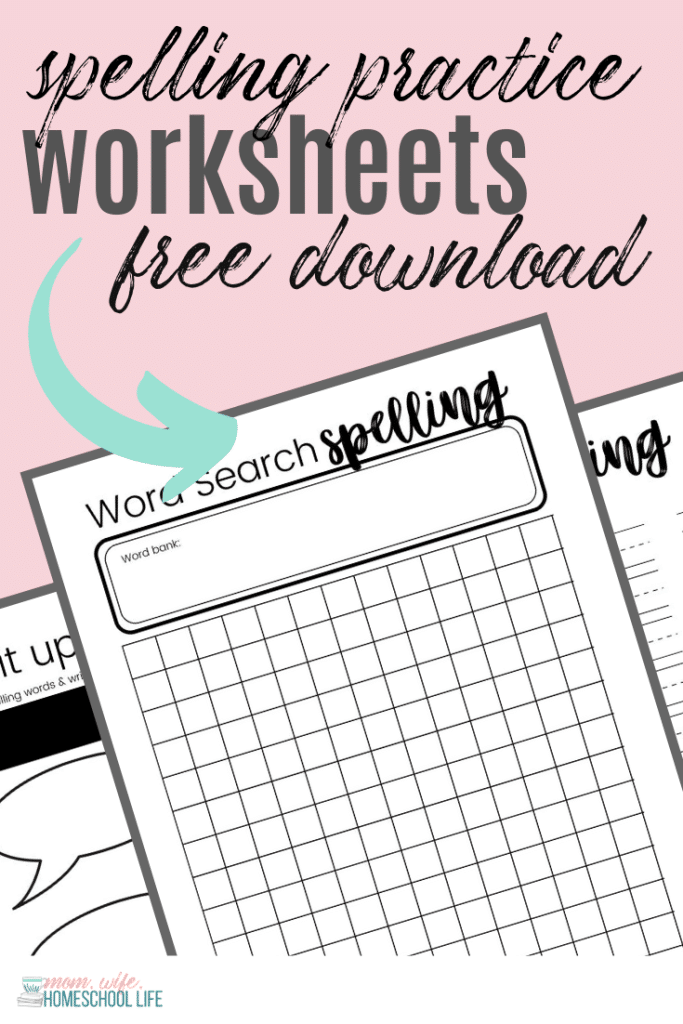 I am a believer in giving spelling lists and vocabulary throughout a child's homeschool journey.
There are never enough words that we can equip our kids with before they leave our home.
As an adult, I didn't have great word knowledge. I got to college and realized I was lacking in my knowledge base.
I remember perplexed when people said words like traipsing and melancholy.
That is why I don't think providing spelling words are simply about spelling words correctly. Spelling lists widen a child's vocabulary and word knowledge.
This practice will help kids use words in a text dialog box, spell each word letter by letter, and search using a spelling list.
Grab more free resources to help your kids build their vocabulary and word knowledge.
The following two tabs change content below.
Jeannette is a wife, mother and homeschooling mom. She has been mightily, saved by grace and is grateful for God's sovereignty throughout her life's journey. She has a Bachelor in English Education and her MBA. Jeannette is bi-lingual and currently lives in the Tongan Islands of the South Pacific. She posts daily freebies for homeschoolers!
Latest posts by Jeannette Tuionetoa (see all)