Don't let spelling fall by the wayside in your homeschool! Spend time each week to practice it. You won't be at a loss for resources with this Weekly Spelling Practice from Primary Learning!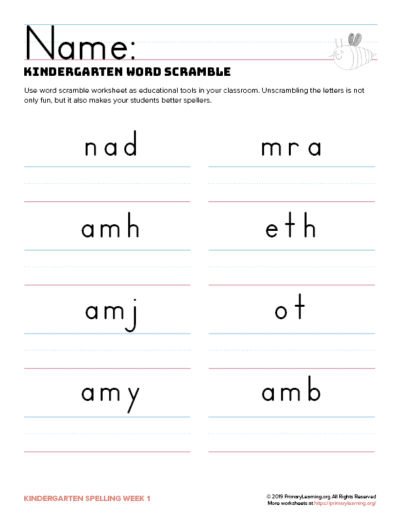 It includes five printable worksheets for each grade. Students practice writing, solve the scramble, play word search, solve a word and letter-shape puzzle. A word wall is also included for your classroom and student's reference!
Kindergarten spelling words: the, to, and, a, ham, jam, yam, ram, bam.
1st-grade spelling words: he, was, that, she, tack, snack, crack, rack, stack.
2nd-grade spelling words: of, his, had, car, jar, harp, yarn, bark, barn.
For other spelling resources, check out:
The following two tabs change content below.
Keri
Keri is a former elementary and middle school teacher who's worked overseas for 4 years. She loves to write and so decided to pursue her writing dream!