Place value can be a tricky concept to learn, yet it is exceedingly important. It is completely different from what we teach our kids when we teach them to count. That makes it difficult for us to make sure we are explaining place value correctly and that kids are actually "getting" it. The right manipulatives when teaching place value is important. It is also for kids to practice counting in multiples of numbers to understand the concept. This free place value printable maze will go great alongside your lessons.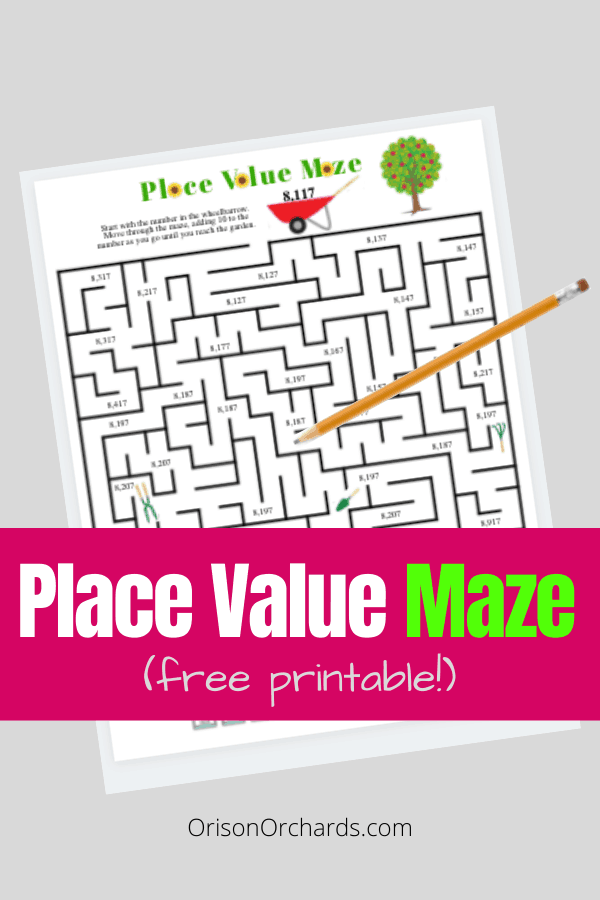 On the maze, you can point out how to add 1 in different place values that can change the whole number. For instance, adding a 1 to a 9 may make your child need to re-group. Learning is all about making connections and working out connections is something kids are forced to do while working with place value. There are five place value mazes in this freebie to help your kids better understand and improve their number sense.
Grab these other printables to help your child with getting comfortable with place value.
The following two tabs change content below.
Jeannette is a wife, mother and homeschooling mom. She has been mightily, saved by grace and is grateful for God's sovereignty throughout her life's journey. She has a Bachelor in English Education and her MBA. Jeannette is bi-lingual and currently lives in the Tongan Islands of the South Pacific. She posts daily freebies for homeschoolers!
Latest posts by Jeannette Tuionetoa (see all)