Bees are a critical part of the food system for nearly every living thing on land. Use these free learning resources about bees to study all about why the earth needs them.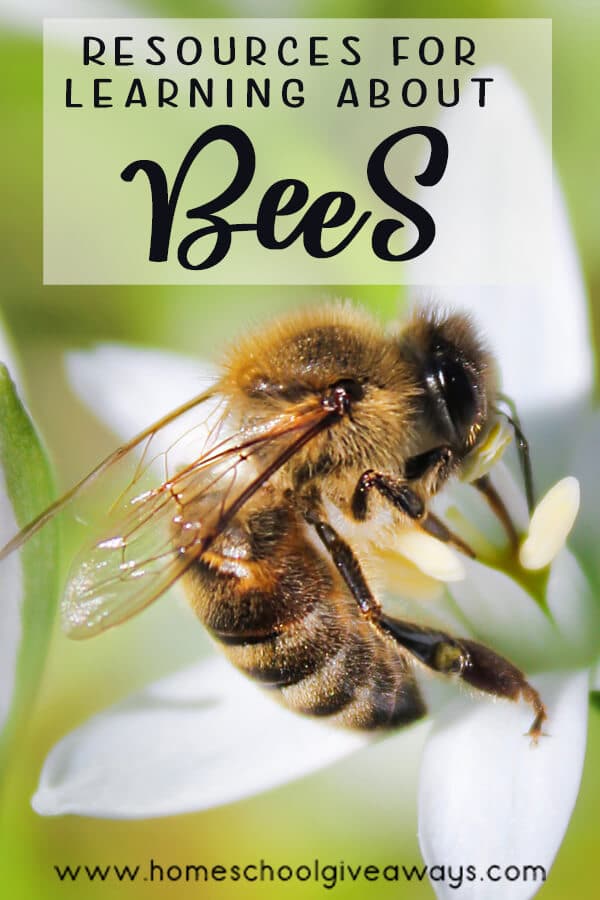 Plants depend on bees in order to reproduce. This reproduction is essential to the food supply of humans, animals, and insects worldwide.
Humans depend on vegetables and fruits for food. Without bees to pollinate flowers on these plants, they would never produce the food we need.
Your younger learners will enjoy using the bee life-cycle playdough mats. You'll also find bee counting mats and letter find activities.
Create a bee life cycle flip book and teach your child all about the life stages of bees.
Using the life cycle pack, your child can learn about bees while practicing math and literacy skills.
A bee lapbook is great activity for older children. Books and websites will help them gather facts and pictures about bees for arranging in their folders.
Plan a bee-friendly garden full of flowers and plants to support your local bee population. Spring is on the way, so it isn't to early to plan your garden!
Find more worksheets and printables about bees for your homeschool study.
The following two tabs change content below.
Jeannette is a wife, mother and homeschooling mom. She has been mightily, saved by grace and is grateful for God's sovereignty throughout her life's journey. She has a Bachelor in English Education and her MBA. Jeannette is bi-lingual and currently lives in the Tongan Islands of the South Pacific. She posts daily freebies for homeschoolers!
Latest posts by Jeannette Tuionetoa (see all)