Sometimes we become overwhelmed and forget to be thankful for the little things we are blessed with. Incorporate gratitude into your November homeschool lessons with these Free Gratitude-Themed Writing Prompts.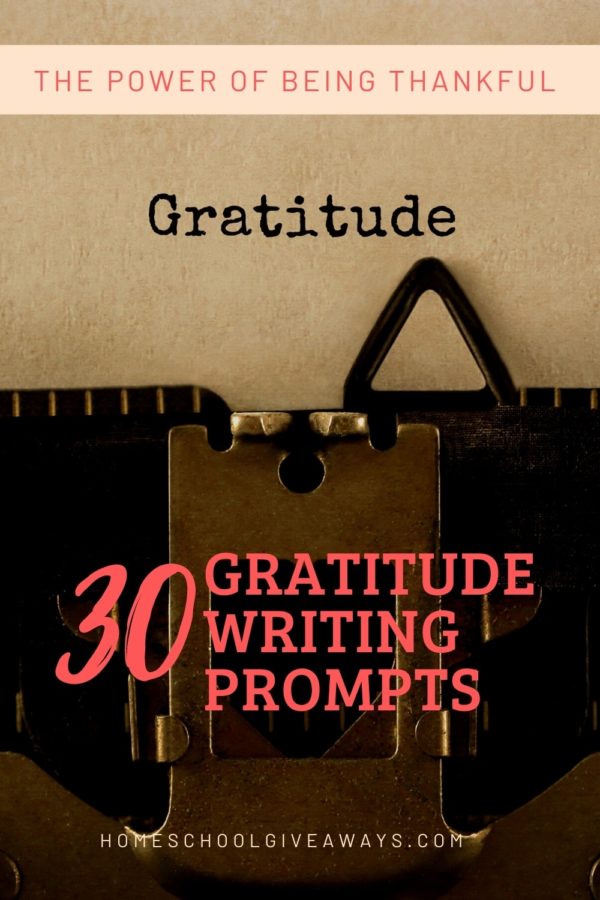 Leading our children to live in a mindset of thankfulness starts with being an example they can follow. It may take time to redirect thought processes, but consistency will bring the results you want to see.
Journaling your gratefulness can have a positive effect on how you perceive circumstances and how you respond to them.
This printable set of writing prompts encourage kids to reflect on what they are grateful for. It is arranged in journal form and would make a lovely keepsake.
This writing prompt journal will remind your child to be grateful for little things even when uncertain times come. This doesnʻt have to be only during the holiday season, especially on Thanksgiving.
Teach your kids to practice this virtue all year-round, so it can become and be a habit.
Find more gratitude resources for Thanksgiving. There is no better time to share this virtue with your kids.
The following two tabs change content below.
Jeannette is a wife, mother and homeschooling mom. She has been mightily, saved by grace and is grateful for God's sovereignty throughout her life's journey. She has a Bachelor in English Education and her MBA. Jeannette is bi-lingual and currently lives in the Tongan Islands of the South Pacific. She posts daily freebies for homeschoolers!
Latest posts by Jeannette Tuionetoa (see all)