If you have a little one who loves to build with Legos, blocks, or other materials, this is a great freebie. Print out this building gratitude Thanksgiving challenge for your child to work on this month, and next!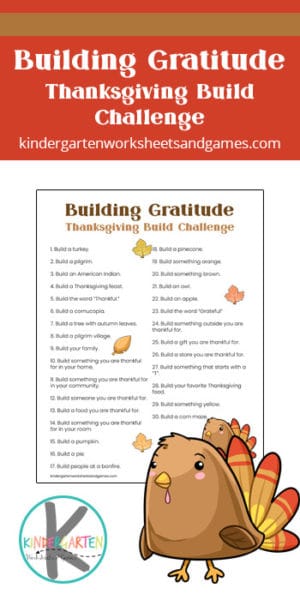 Teaching your child lessons about gratitude doesn't have to be all lectures and seriousness. Merge teaching with fun activities to reinforce important concepts, and see how much your child retains.
This challenge includes a printable sheet of thirty activities for your child to complete using Lego blocks. If you so choose, improvise by having them use Minecraft, or use art supplies to make crafts instead.
The idea behind this challenge is to encourage your child to consider the things they are thankful for. As they are building each item discuss with them why they are thankful for it.
This year has indeed been a challenge for us all, and we have all likely lost or missed out on something. Even in the midst of these difficult times, we can still teach our children to be thankful in all things.
Find more resources for teaching gratitude in your homeschool.
The following two tabs change content below.
Jeannette is a wife, mother and homeschooling mom. She has been mightily, saved by grace and is grateful for God's sovereignty throughout her life's journey. She has a Bachelor in English Education and her MBA. Jeannette is bi-lingual and currently lives in the Tongan Islands of the South Pacific. She posts daily freebies for homeschoolers!
Latest posts by Jeannette Tuionetoa (see all)