Demonstrating concepts and teaching about observation go hand in hand. Your child will enjoy learning about chemical reactions with this balloon activity and observation worksheet.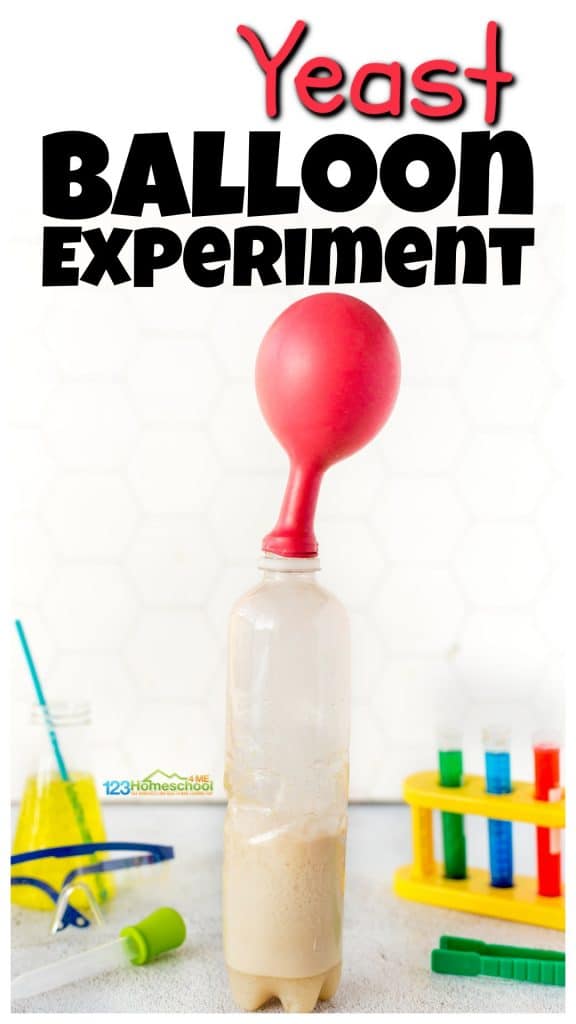 Science class wouldn't be complete without experiments to prove facts. The visualization of scientific concepts helps children better understand how things work.
Engaging two or more of the senses adds dimension to the subject. Children absorb much more through these types of hands-on activities and enjoy learning.
This activity and observation sheet explores what happens when warm water, yeast, and sugar are combined.
To get started, prompt your child to form a hypothesis (a guess about what will happen).
You and your child will need to locate an empty water or soda bottle. You will also need to gather a balloon, warm water, yeast, and sugar.
Next, follow the instructions on your worksheet exactly.
When the reaction occurs, your child will observe details about what happens. Encourage them to watch closely and write down any changes they observe.
In the end, discuss the question with your child. Invite them to write their conclusion about what yeast does in bread dough. 
Grab more science activities and worksheets below:
CLICK HERE for hundreds of free homeschool printables
Be sure to follow the Free Homeschool Printables and Worksheets board on Pinterest!
Be sure to follow the Free Homeschool Printables and Worksheets board on Pinterest!
The following two tabs change content below.
Jeannette is a wife, mother and homeschooling mom. She has been mightily, saved by grace and is grateful for God's sovereignty throughout her life's journey. She has a Bachelor in English Education and her MBA. Jeannette is bi-lingual and currently lives in the Tongan Islands of the South Pacific. She posts daily freebies for homeschoolers!
Latest posts by Jeannette Tuionetoa (see all)