Enjoy this wonderful free printable winter themed word search pack of pages to give to your kids to have fun with or to even add to your school lesson plans.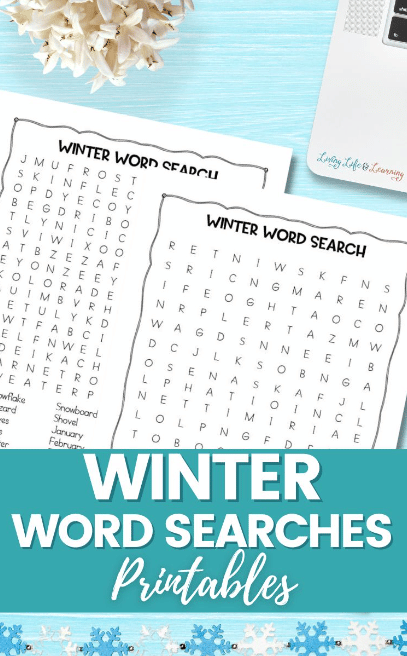 Kids of all ages can have fun with doing word search pages and these winter themed ones are free to print which makes them even better!
Word search activities are actually also really great for learning purposes because it helps younger kids with their spelling abilities as they try to find certain words from the word bank that are mixed and jumbled in with a bunch of other letters. It really exercises the brain to problem solve.
This winter themed free printable activity is great for giving to your kids to enjoy doing from the comfort of being in their own home, or to share with a classroom full of students either for just having fun with or for adding to their lesson plans in school.
This is a great set up because multiple kids can share doing it at the same time which is great for keeping your kids busy, entertained, and occupied for hours of fun at a time!
All that you need for this low preparation required free printable winter activity is a printer machine, printer paper, and a pencil for writing with.
Check out these links below for more free printable word searches.
The following two tabs change content below.
Latest posts by Isa Fernandez (see all)