Check out this super fun and free printable shark themed word search page for your kids to be able to enjoy while learning something new at the same time.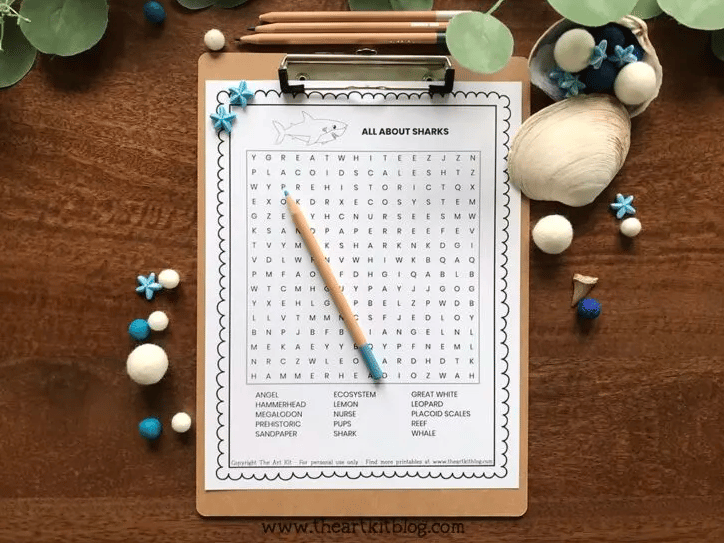 Word searches are great to use for brain exercise activities. While your kids get to have fun playing a game that is free to print and takes little to no preparation required, they also get to practice their reading and spelling skills and abilities.
Your kids will learn more about sharks with this free printable shark themed word search page because every word in the word bank has something to do with sharks. This is a great free printable activity for your kids who love sharks or doing word searches for fun.
You can easily download and print out this free shark themed word search to be able to add to your current study lesson plans that you may have for learning more about sharks from the comfort of your own home, or in a classroom full of kids who are all learning at the same time.
There is also a answer key available for teachers to be able to use with their students who might need the extra help if they are struggling a little bit.
Check out these links below for more free printable word searches.
The following two tabs change content below.
Latest posts by Isa Fernandez (see all)