This is a fun and free printable, easy to use, Florida state themed word search page for your kids to be able to use as apart of their United States study lesson plans.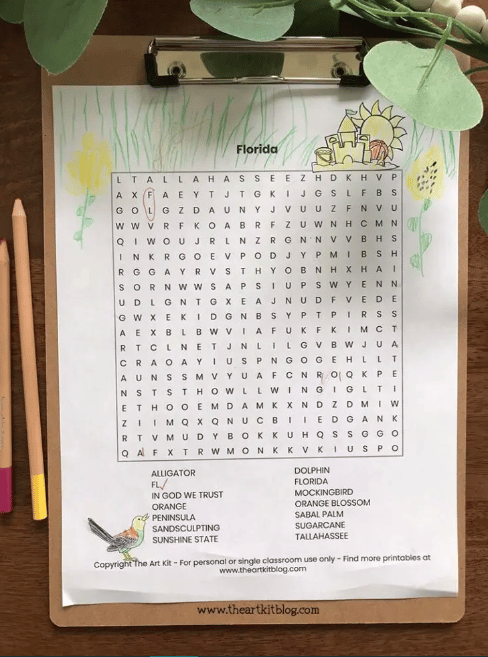 Easily download and print out this free printable Florida state themed word search to be able to add it to your current study lesson plans for learning more about the United States of America or just print it out to use for a fun summer activity.
This free printable word search is great for multiple reasons, it helps your kids who are beginning to learn how to spell as they get to look for words spelled out and hidden in a jumble of random letters. The words in the word bank are all related to the state of Florida so your kids can become more familiar with the state if they are studying more about the United States of America.
There is also a answer key available for teachers to be able to use with their students who might need the extra help if they are struggling a little bit.
Below are even more state word searches that you can download and put together in a little binder or make a book out of to add to your study lesson plans for more learning fun!
Check out these links below for more free printable word searches.
The following two tabs change content below.
Latest posts by Isa Fernandez (see all)