Do your students love watching the Olympics when they start? Learn all about the winter Olympics with this free printable unit study lesson.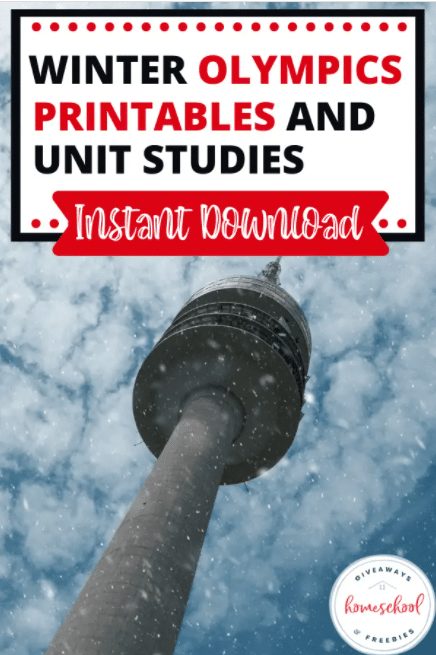 It's important to take an interest in what your kids are interested in. Help your students learn the most about what they enjoy. You can use this fun and free printable to understand more about the winter Olympics.
This is a great free printable unit study recourse to add to your homeschool studies at home. This fun free printable lesson activity also works well in a classroom full of students to use and learn together.
Learn all about the fascinating history behind the winter Olympics and the first one that started in 1924 in France. What once started with six sports now has fifteen sports for an Olympic athletes to compete.
Enjoy these free printable worksheets that are included with this winter Olympic unit study for your students to fill out.
These free printable winter Olympic worksheets leave spaces and opportunities for your students to be able to identify maps and include writing poetry and story prompts. These worksheets work great for most of your elementary ages students.
Check out these links below for more great free unit study ideas for kids.
The following two tabs change content below.
Latest posts by Isa Fernandez (see all)