The anniversary of the Boston Tea Party is coming up soon this month on December 16th. Get ready by checking out this awesome free printable unit study to help teach your kids about this history of what happened.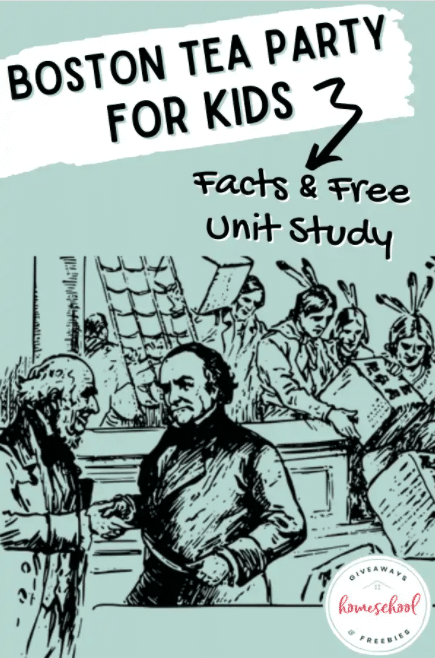 Learn all about the Boston Tea Party and what happened in history to cause it with this free printable history unit study for your students.
The Boston Tea Party is an important part of American's early history as a county. It's important for your students to understand what exactly what down and what events led up to the Boston Tea Party and caused it.
All of these events happened in the 1700s, which may feel like a really long time ago but it's not any less important to learn about. There was the Seven Years War and The Sugar Act going on between the Americans and the British.
Learn about the Quartering Act, the Stamp Act, Tea Tax, and Americans fighting back. Help your kids understand the importance of the Boston Tea Party and what it means as a part of American history.
Study about all of this and more with this free printable unit study about the Boston Tea Party for your students this year to properly celebrate the anniversary of the Boston Tea Party the right way.
Check out these links below for more great free history unit studies.
The following two tabs change content below.
Latest posts by Isa Fernandez (see all)