Help your students learn all about the importance behind the historical events at Pearl Harbor with this free printable unit study pack.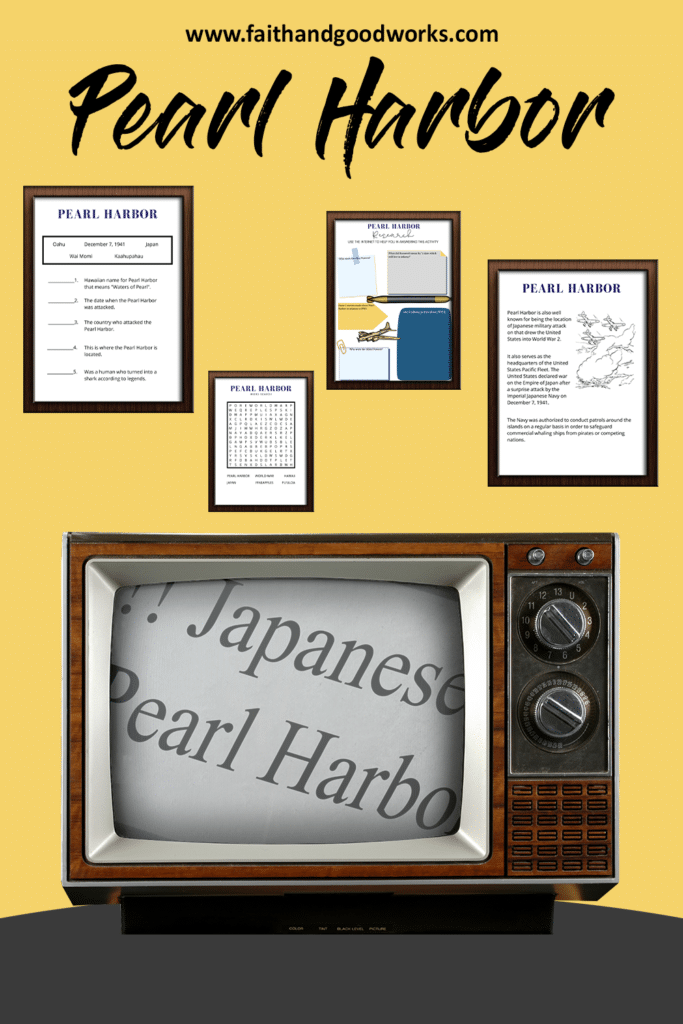 It is important for children to learn about what happened at Pearl Harbor because it was such a crucial part of American history. The story about what happened at Pearl Harbor is a great example of courage.
Tell your children all about how much courage the American soldiers must have had to have had after the attack that happened.
Check out this link for a free unit study printable pack for your students to use this year as a part of their history homeschool curriculum. These pages work well for use at home or to use in a classroom full of students.
Pearl Harbor was located in the state of Hawaii where the Japanese military attacked, bringing the United States into World War II.
The attack on Pearl Harbor happened on December 7, 1941 and since then December 7th has become well known to be Pearl Harbor Remembrance Day.
This link also offers excellent Pearl Harbor book suggestions for further learning, and links to YouTube videos for more information about Pearl Harbor. These are great recommendations to add to your Pearl Harbor free unit study printable pack.
Looking for more free printable history worksheets for kids? Check out these great links below.
The following two tabs change content below.
Latest posts by Isa Fernandez (see all)