Do your kids love animals? How about cats? Check out this awesome fun, free, and totally easy to use big cats unit study.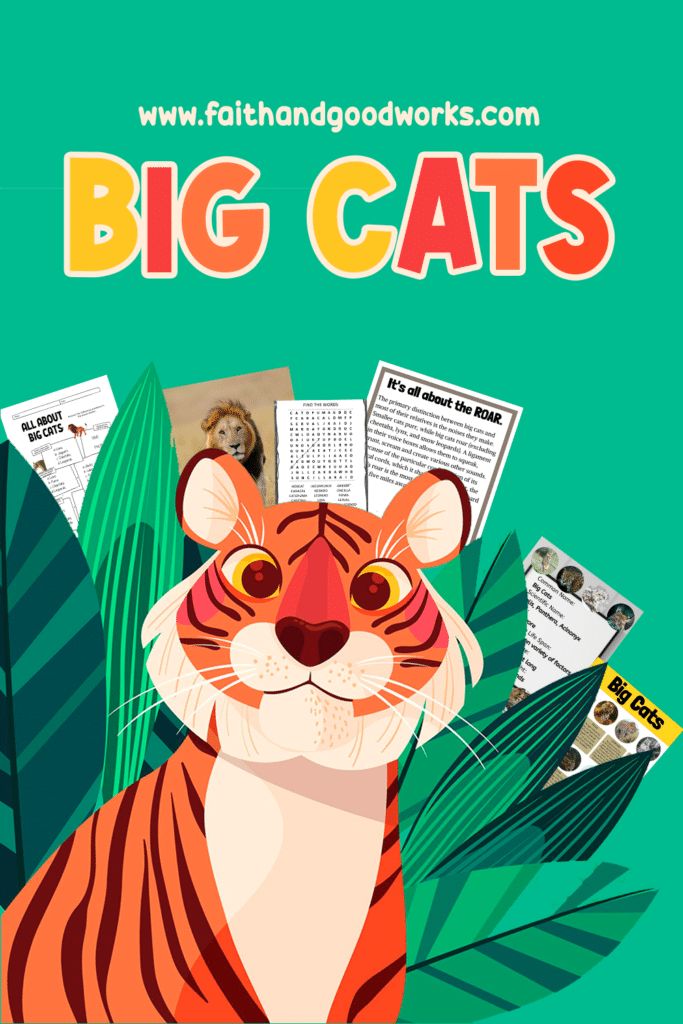 Did you know that there are thirty-eight different species of cats around the world? A lot of us have cats as pets at home.
You might have seen what a baby kitten looks like in real life before and how small and cute they can look sometimes. Cats come in all shapes and sizes though!
Lions, tigers, leopards, and cheetahs are all technically considered as big cats. Learn cool new fun facts about these big cats and more. Go deep into learning the specifics of different species and genus and which ones the cats belong to.
Learn all about the different types of big cats, what they eat, and how long each one lives with this free unit study. Teach your kids the scientific names for all of the cats too.
Have you ever thought about the sounds that cats make? Cats big and small all make noises and have a roar. Find out in this unit study how and why a cat's roar matters.
This unit study is great for students of many ages. The free printable pages come with lots of information to learn and activities for the kids to enjoy.
If you liked this unit study then check out these links below for more great unit study ideas.
The following two tabs change content below.
Latest posts by Isa Fernandez (see all)