Check out these helpful, fun, and free printable Thanksgiving themed multiplication math worksheets are going to be great and the perfect thing to add to your kid's school lesson plans.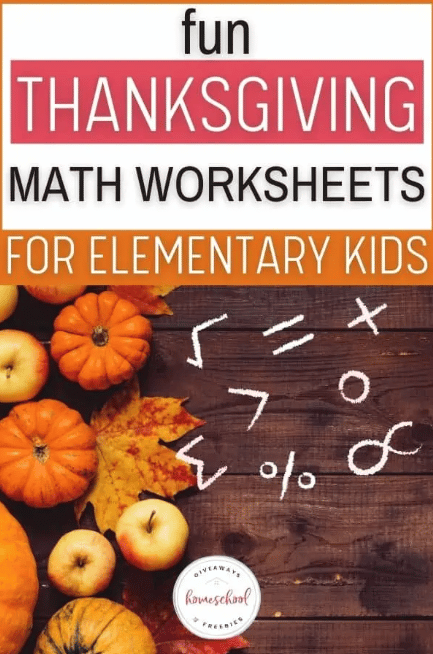 Help keep your kids engaged in their math studies in school with these helpful, fun, and free printable Thanksgiving math worksheets that they will be sure to enjoy.
This great free printable Thanksgiving themed math pack of worksheets includes solving math puzzles, color by number worksheets, and more for your kids to love and be able to look forward to doing.
Thanksgiving is a wonderful time of the year to be able to reflect on everything that we have to be thankful for including our family, friends, where we live, and the food we have to eat. It's also at the end of the year right before a new year starts and the weather is nice and cool outside.
A great idea to do with this great free printable pack of Thanksgiving themed math worksheets is to print them all out at once but give one to your kid every day to do along with the rest of their math school work just to make it a little more fun with all the fall decorations and themes to the pages.
Check out these links below for more free printable Thanksgiving worksheets.
The following two tabs change content below.
Latest posts by Isa Fernandez (see all)