Check out this post to enjoy five different activities to have fun teaching your kids about the story of the first Thanksgiving in history.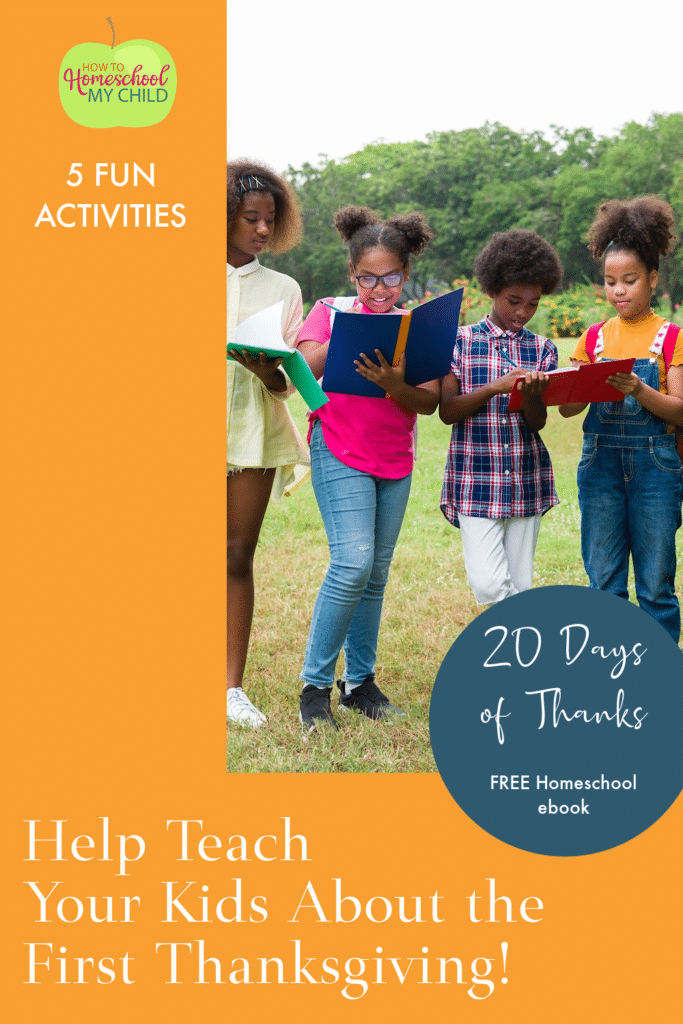 It is important for your children to learn the history of how the first Thanksgiving happened. Check out these great ideas for how to teach your kids about the first Thanksgiving while having fun this year during the holidays.
You can read stories about the history of the first Thanksgiving and even act out everyone's parts. Kids love to preform, tell them stories about the Mayflower and the pilgrims and Native Americans and let them have fun acting out the parts.
Play pretend with your kids and create your own colony. Look up pictures of the Pilgrims first home in Massachusetts. Pretend you're voyagers sailing across the sea looking for a new home.
Plant corn like like Native American Squanto did. Squanto was a Native Indian who showed the Pilgrims lots of new skills for surviving in their new homeland.
During the first Thanksgiving, the Pilgrims and Native Americans played a bunch of different games. Learn how to play a game of Hubbub with your friends and family this year.
Practice serving in your community this year as a part of celebrating Thanksgiving.
Check out these links below for more great free Thanksgiving links for your kids to enjoy.
The following two tabs change content below.
Latest posts by Isa Fernandez (see all)