Take a look at this free printable sunflower and bees themed undated calendar page that you can use for planning your school and other extra curricular activities for the whole family for the month of September.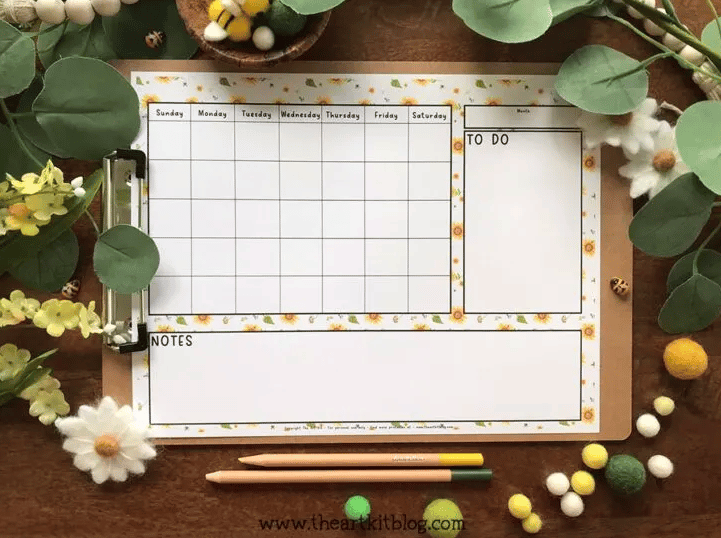 You can easily keep your family's plans better organized with the help of this free printable undated sunflowers and bees calendar page.
It would be super easy to be able to download and print out multiple copies of this calendar page to be able to use for each month of this new school year to help keep organized and together.
If you have a laminating machine available you can laminate this free printable undated calendar page with a sunflower and bee theme to use draw erase markers on top to change it for every month. Hang it on the refrigerator for the whole family to be able to see by sticking magnets to the back of the page.
You can choose to print two copies, one for you to use as the teacher in your homeschool, and the other page to give to your student to help them learn responsibility and accountability for keeping track of their school and other extra curricular activities this year.
Check out these links below for more free printable calendar pages.
The following two tabs change content below.
Latest posts by Isa Fernandez (see all)