Check out these wonderful and artistic looking free printable blank calendar pages for the whole year based on the artist Monet.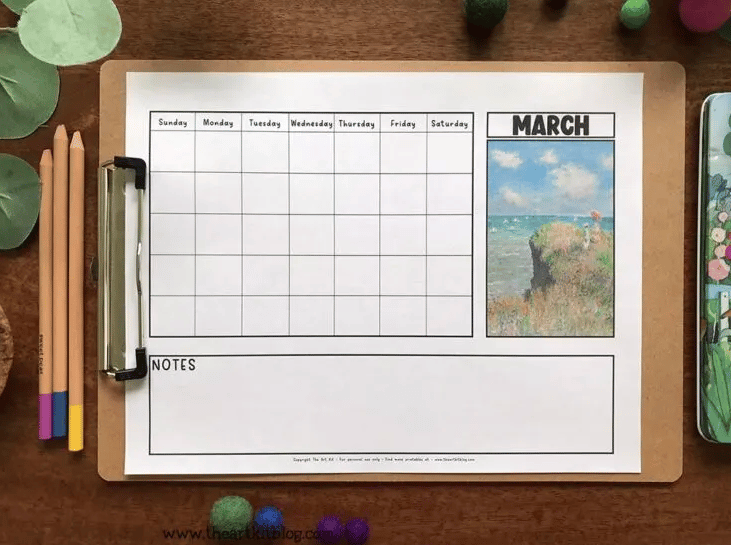 This is the perfect free printable calendar set to be able to download and use for starting school again in the fall. There are pages for every month of the year for you to be able to get ahead and plan out your homeschooling plans for your whole family.
Each month that you print you get to fill in the numbers and days of the week and it comes with different cute artistic looking paintings in the corner from the artist Monet.
Calendars are essential for planning for the family. Whether you use it for school plans, meal plans, or just every day to day events they are super important for keeping track of all the family's activities so that you never forget what comes next.
These free printable Monet calendar pages are easy for the teacher to be able to use, as well as the individual student, in case you want to and were thinking of printing multiple copies for everyone to have their own to be accountable for keeping track of.
Check out these links below for more free printable calendar ideas.
The following two tabs change content below.
Latest posts by Isa Fernandez (see all)