Use this free printable undated school themed calendar with a to-do list to be able to add to be apart of your current teaching lesson plans.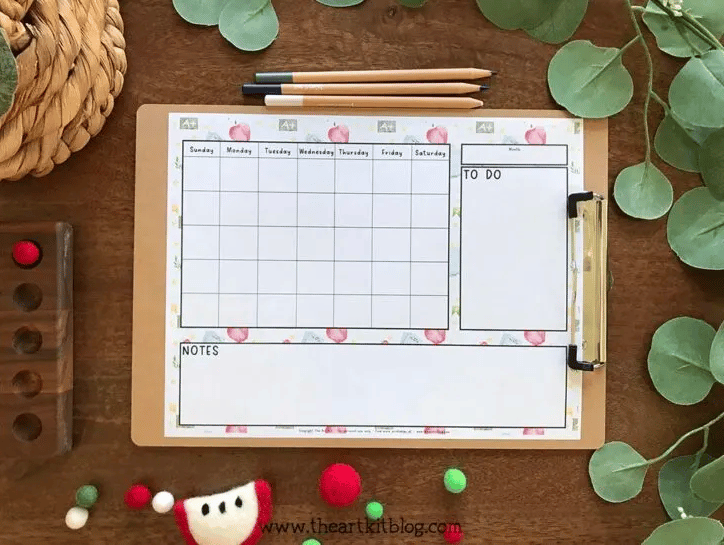 The great thing about this free calendar printable is that it comes undated so that you can print out multiple copies to use for each month of the school year.
You can even laminate the one page after printing it out if you have a laminator machine available to use to save money on printer ink and use draw erase marker on the calendar and change it each month. You can hang the calendar page on the refrigerator for the whole family to be able to use together.
There's a nice to-do list spot included on the side of the calendar printable so that you have a place to add chores, grocery list, or whatever else you might have in mind of things that need to get done that the whole family can help with and add to.
You can print off individual free calendars for you and your students to be able to use separately to try and teach your kids how to be accountable and responsible for their own things that need to get done with in school and around the house.
Check out these links below for more free printable calendar pages.
The following two tabs change content below.
Latest posts by Isa Fernandez (see all)