Take a look at these cute lined bookmarks with a spring theme for your children to use on their favorite books.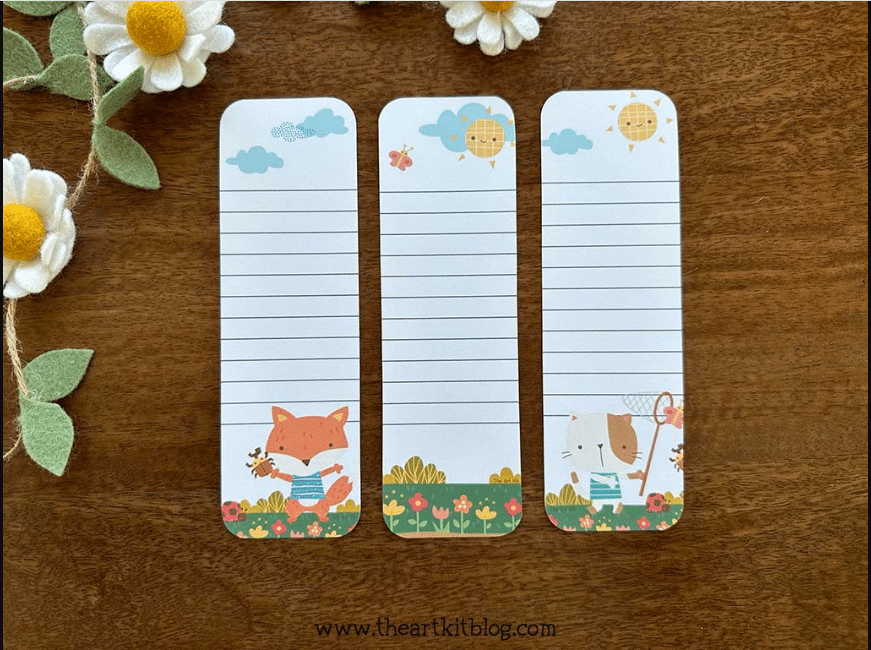 These adorable lined bookmarks come with lines for kids to write down one of their favorite quotes or anything they would like to write on them. They also come with these cute furry friends that represent the spring season.
Kids will love to add their own touch to these book marks and use them on their favorite reading books. It is a great activity to introduce the spring season in the classroom or right at home. Kids can take pride in their creation and be inspired to read more.
Another cool idea is to hole punch and laminate the book marks if you have a laminator. This will ensure the book marks last longer and kids can feel like they created something of their own.
Using the link below, you will get your very own collection of three spring themed book marks perfect for any classroom setting. you can print them on card stock as well for them to feel more secure. This can be a great addition to any reading or writing lesson and can be used in any classroom setting or homeschool setting as well.
Check out these other book marks to add to your collection.
The following two tabs change content below.
Latest posts by Isa Fernandez (see all)