You're going to love having so much fun printing out and decorating these fox themed bookmarks that you can use in school with your students.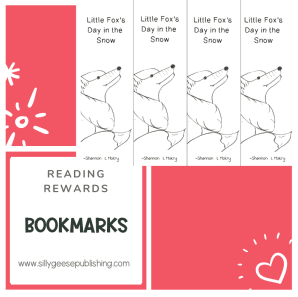 Bookmarks are essential in school for keeping and remembering the place you leave off at in your school study textbooks, or in assigned chapter books for reading practice.
Have fun getting to easily download and print out these fox themed bookmarks for free that your kids can get to color with their favorite colored crayons, markers, or colored pencils.
The best idea recommended is to laminate the bookmarks after printing, cutting, and coloring them if you have a laminating machine available to use that works. That way when you laminate the bookmarks they have a better chance of lasting a longer time and having better durability. Laminating the bookmarks will make them feel more real and less flimsy like paper too.
If your kids love animals or coloring then these fun and free printable fox themed bookmarks are just the perfect thing to be able to give to them to decorate, have, and use.
Adults and kids of all ages can enjoy and benefit from using these free printable fox themed bookmarks. You can also give them as gifts to your friends and family members.
Check out these links below for more free printable bookmarks.
The following two tabs change content below.
Latest posts by Isa Fernandez (see all)