Use these super adorable sewing themed free printable bookmarks for all of your reading needs in and out of school.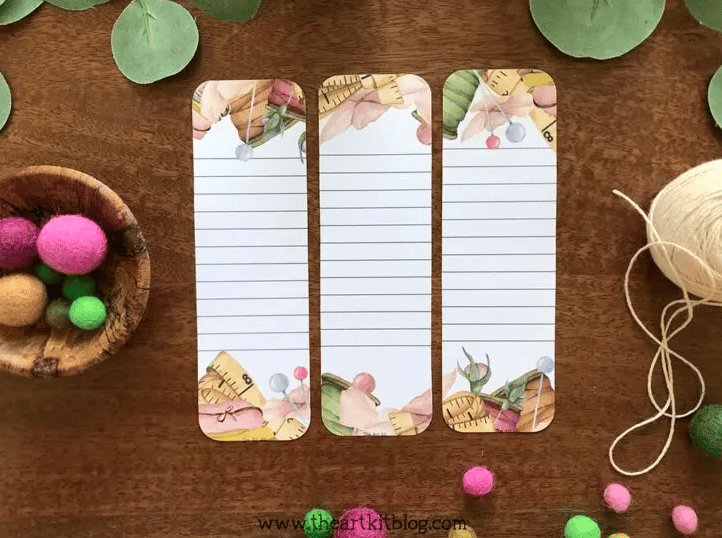 These super fun and free printable sewing themed bookmarks are going to be great for your children of all ages to be able to use for remembering wherever they ended up leaving off in their books.
Whether you choose to use these free printable bookmarks in your school books or just for recreational reading is up to you! They are super easy to download and print out for free so you can always choose to print out multiple copies to give to your kids and keep some for yourself too.
These free printable sewing themed bookmarks are make for being wonderful gift ideas to be able to give to your friends and family.
If you have a laminating machine available to use then it's best to laminate the bookmarks after printing them out so that way they have better durability and can last a longer time. After laminating the bookmarks if you want to you can hole punch the top of the bookmark to tie a pretty colored ribbon too.
Enjoy using these free printable sewing themed bookmarks for your children of many different ages to be able to use for multiple purposes. Even adults can take advantage of using these free printable bookmarks for things.
Check out these links below for more free printable bookmarks.
The following two tabs change content below.
Latest posts by Isa Fernandez (see all)