Use these awesome free printable koala themed free printable bookmarks that you can use for note taking and all of your reading purposes.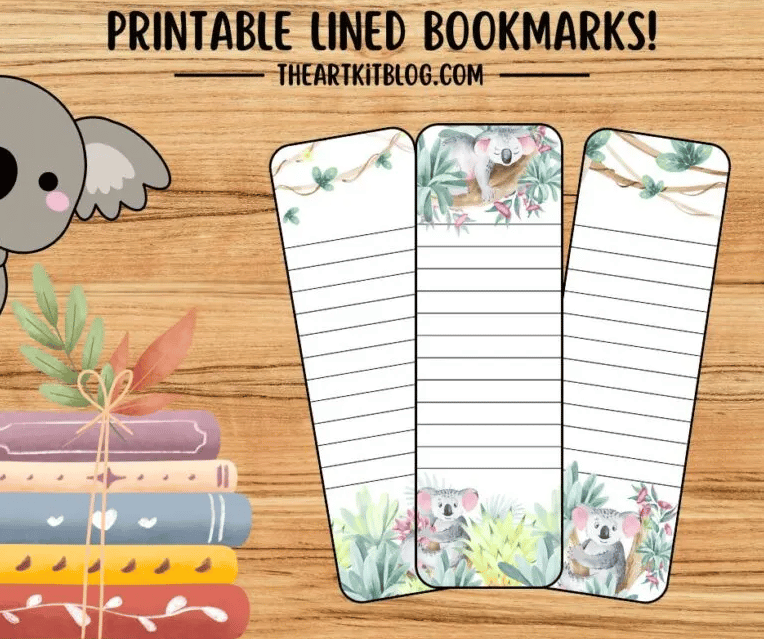 What's nice about these specific free printable koala themed bookmarks is that there are lines available for you in case you want to write anything down that comes to mind, or you can also choose to leave it blank.
Kids of all grades and ages, and even adults too, often times need bookmarks either for school books, cook books, or just reading books for fun.
A laminating machine is best recommend for using on these koala themed free to print bookmarks so that way they can have better durability for lasting a long time for multiple repeated uses over and over again.
Since there are lines included on these koala themed free to print bookmarks, I think that it's a great idea for using them in your children's study textbooks for school.
Your kids conveniently will have the bookmarks already right there for taking important notes while reading their lessons in school this year.
Kids of multiple grades and ages are guaranteed to love using these koala themed bookmarks, and they're free to print too!
Check out these links below for more free printable bookmarks.
The following two tabs change content below.
Latest posts by Isa Fernandez (see all)