Enjoy this letter A word search puzzle that you get to print for your students to be able to use from being in the comfort of their own home, or to use in a classroom full of kids who are all learning together.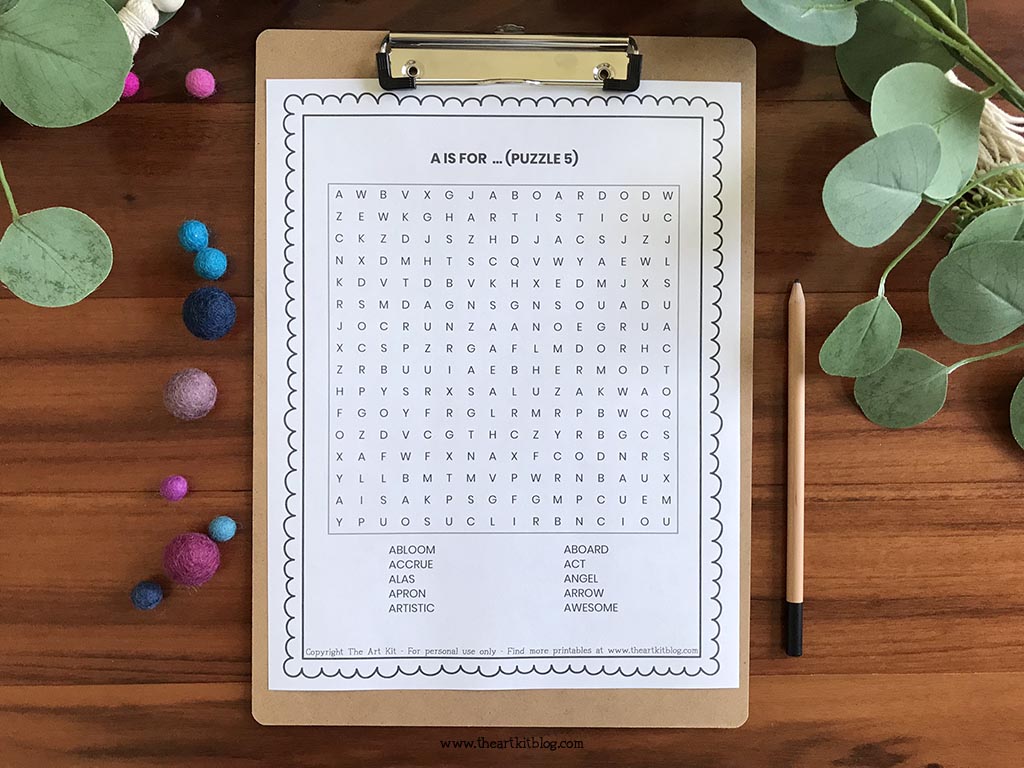 This free printable letter A word search puzzle game is the perfect learning activity to make learning fun for your kids who are learning at home or in class at school.
Included with this free printable letter A word search are six pages with three different skill levels for multiple ages of kids and an answer key. Word searches help improve children's ability to read and spell, develop pattern recognition, improve memory and focus, build stronger problem solving skills, exercise the brain, and sharpen vocabulary skills.
If your children are having a hard time finding some of the words then you can encourage them to skip those words and come back to them later. If they are still having a hard time then feel free to take a glance at the answer key together. Talk about why they couldn't find the word they were looking for. If they didn't know how to spell or read the word then you can add that word to your current spelling and vocabulary study lesson plans.
Check out these links below for more free printable worksheets.
CLICK HERE for hundreds of free homeschool printables
Be sure to follow the Free Homeschool Printables and Worksheets board on Pinterest!
The following two tabs change content below.
Latest posts by Isa Fernandez (see all)