These excellent free to print sentence writing worksheets are going to be great extra writing practice for your kids in school this year.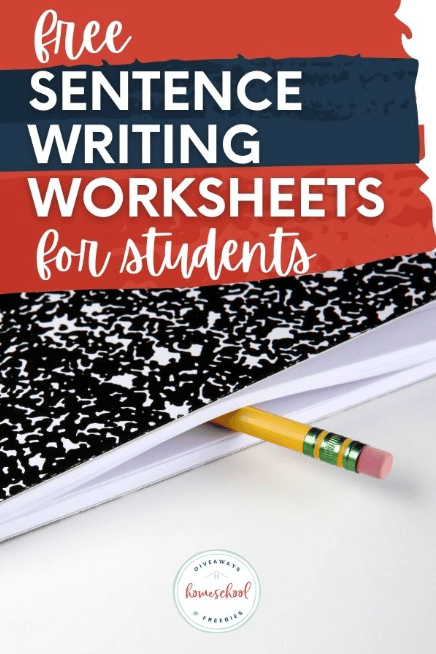 These easy to use and free to print sentence writing worksheets are great as extra practice for using to teach your kids how to write.
These free printable writing practice worksheets are great for really focusing in on how to properly form a sentence the correct way instead of just writing in run-ons forever.
These are great worksheets to give to your young elementary students who already have a pretty good concept of basic reading and writing skills. They're just great for extra writing practice because the more time and chances that your kids get to exercise their writing skills the better they'll be.
Go over and learn the specifics of sentence writing like what the subject is, predicates, direct objects, and more which are important things to learn and know but most people don't know.
Talk about the differences between fragments and full sentences and give your kids some examples to work with ask them if they can tell the differences apart.
Discus the different types of sentences, declarative, questions, and exclamatory and if your students can tell the differences with these also.
Check out these links below for more free printable writing worksheets.
The following two tabs change content below.
Latest posts by Isa Fernandez (see all)