Now you can easily teach your kids how to write a formal and friendly letter the correct and proper way with this free to print helpful template to use.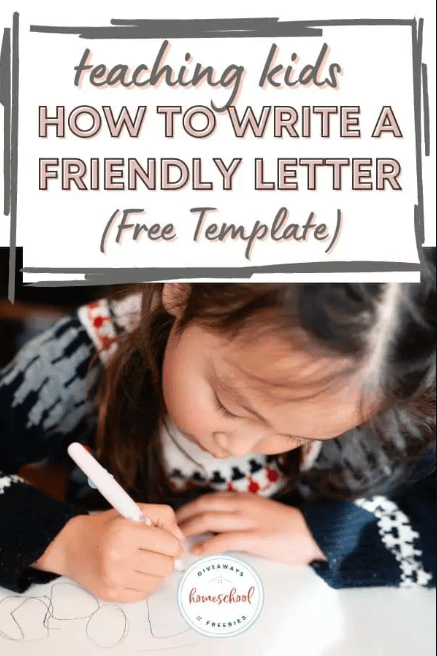 In this new age of technology with all of the new smart phones and tablets coming out every year, most people don't write letters anymore. A lot of people don't even know that there is a formal and proper way to conduct a letter in an order anymore.
Help teach your kids in school how to properly write a friendly letter in school this year with this helpful and free to print letter writing template for them to learn, use, and practice with.
Knowing how to write a letter the correct and proper way will be great for your children to be able to practice learning for future opportunities as well with jobs, applying to colleges, and other things. It's very impressive now a days when you can see that someone still knows how to write a letter the right way.
Practice writing a letter to a friend far away or to extended family members that you haven't seen in a while to catch them up on how you're doing now. Letters are thoughtful reminders that you mean something to someone and everyone loves receiving mail.
Check out these links below for more free printable writing pages.
The following two tabs change content below.
Latest posts by Isa Fernandez (see all)