Take advantage of this excellent free printable shark themed lined paper to be able to add to your school current study lesson plans for all of your writing needs.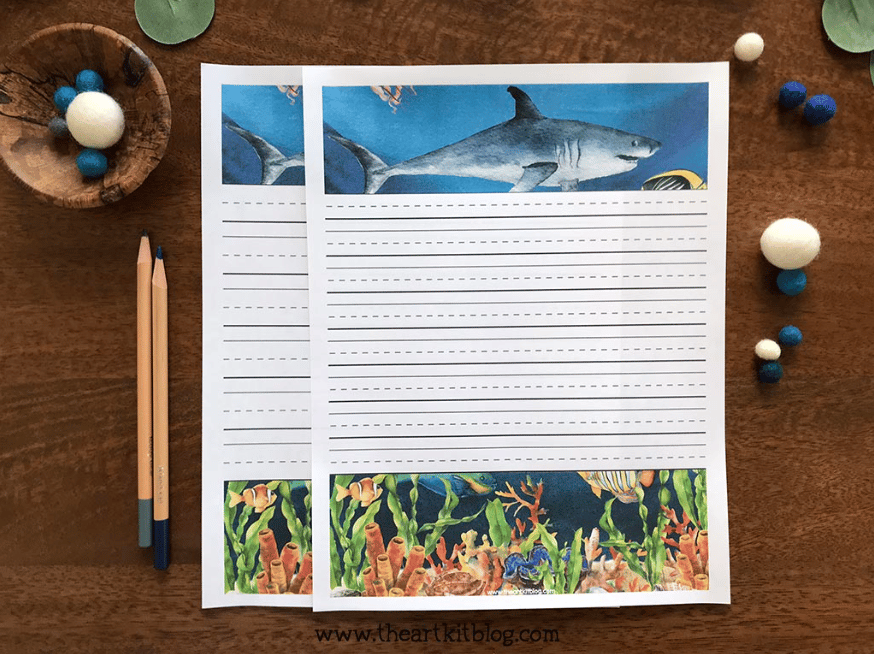 Feel free to use these free download and printable shark themed lined papers for all of your writing needs, whether it be for reading comprehension, basic note taking, journaling, whatever you need to use the papers for.
Kids, students, and even adults too can use these free printable fun shark themed for whatever they need to or whatever they desire to use it for. Whether you're studying sharks or making a notebook binder of different themed free printable lined paper.
Teach your kids how to write a proper letter with this fun and free printable shark themed lined paper that's easy to download. You can teach them all about the intro, body, and closing of a letter.
For adults they can use this free printable lined shark themed writing paper to make your to-do lists, writing down recipes you find, and grocery lists.
The lines on the paper make it perfect for little kids who are practicing their handwriting skills, learning the alphabet, and learning how to spell easy words. Keeping your kids practicing writing in between the lines will help them with spatial development to make all of the letters in the words the same size and uniform.
Check out these links below for more free printable writing pages.
The following two tabs change content below.
Latest posts by Isa Fernandez (see all)