These fun and free ocean animal themed worksheets are perfect to incorporate into your current kindergarten study lesson plans to make learning fun and entertaining for your students to enjoy.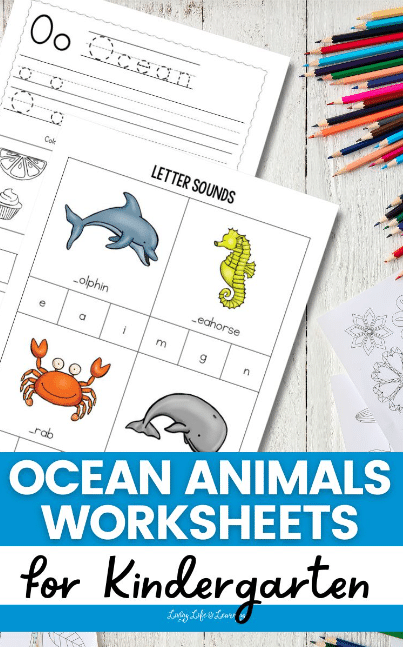 Lots of kids love animals, keep them entertained in what they're learning by using themes that they like to see. There are tons of different kinds of learning activities included with this fun and free to print ocean animal themed worksheet pages for kindergartners.
Included with this fun and free to print pack of ocean animal themed activity learning worksheet pages are tracing and spelling opportunities, filling in missing letters, and plenty of different fun coloring opportunities as well.
These pages may be a little advanced for preschool age but certainly not impossible to use for kids as early as preschool and/or pre-k as well as using for kindergarten grade and early elementary too. Use these pages for extra learning or review purposes, however you see fit it's entirely up to you.
Learning and teaching doesn't have to be like pulling teeth, kids can enjoy learning in school especially with easy to use and free to download and print ocean animal themed learning activity worksheet pages.
Check out these links below for more free printable animal related worksheets.
The following two tabs change content below.
Latest posts by Isa Fernandez (see all)