Enjoy this free and fun animal tracing worksheet with your kindergarteners today! It features a coloring section and a word tracing section.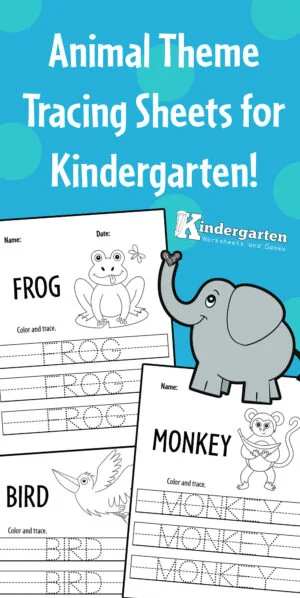 This awesome animal tracing worksheet is perfect for kids just starting to learn their spelling and letters. These pages come with a different animal on them and several lines of the animal for kids to trace the name of each animal.
They also feature an image of these animal right on the page where the kids can color them in. So bring out those colored pencils and crayons so your children can have a ton of fun all while learning a bunch of new words as well.
It is very important for students to work with repetition to be able to retain all of the many things they learn on a daily basis. These worksheet will help with that. They will be able to trace the name of these animals multiple times on each page.
These pages can be yours to give to your students today. Using the link below, you can gain access to your free download link to download these pages. This printable pack comes with many different animals which you can print for each student to have.
Check out these links for more tracing worksheets.
The following two tabs change content below.
Latest posts by Isa Fernandez (see all)