Use this super helpful and free to print letter M book that you can make easily for teaching your students the letters of the alphabet in school this year.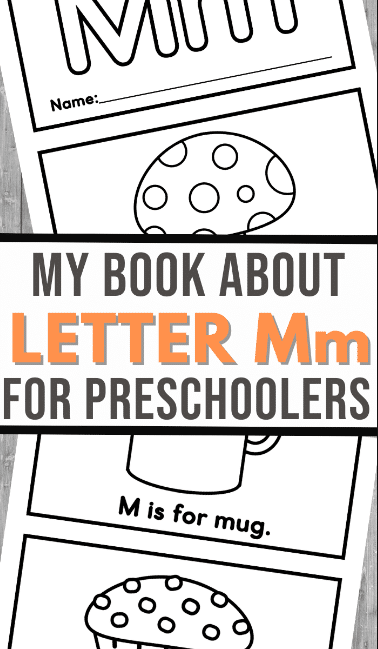 Make learning fun and easy on a budget for your students who are in preschool, pre-k, and kindergarten in school this year going through the letters of the alphabet.
Kids will love having their very own book that they get to put together, it's fun and an amazing learning experience. Kids can start to learn how to be independent but of course if they need help navigating how to create this letter M learning book.
There's a section at the front of this letter M learning book for kids to be able to write their names down so that their book feels even more that much more personal especially if it's in a classroom setting everyone has their own book and can keep track of it.
Use your favorite colored crayons, markers, colored pencils, or whatever else you choose to have around for getting to color and decorate this letter M learning book for kids.
This free printable pack offers lots of different kinds of letter M examples for kids to be able to pick and choose from to include in their book or which ones they would like to spend time coloring first.
Check out these links below for more free printable letter learning activities.
The following two tabs change content below.
Latest posts by Isa Fernandez (see all)