Use these phenomenal letter matching worksheets for helping teach your students in preschool this year in school learn and study their upper and lower case letters of the alphabet.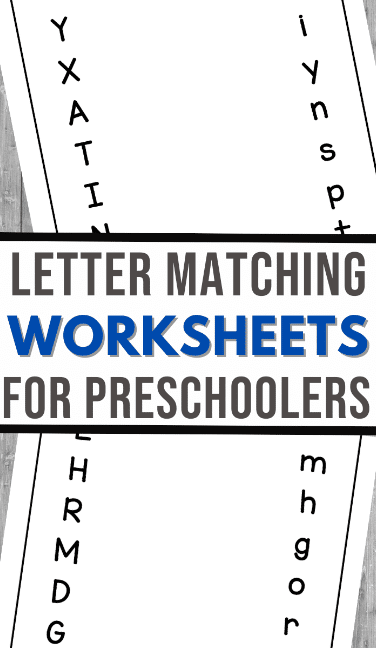 Easily figure out how to download and print out these excellent letter matching worksheets to add to your current study lesson plans for teaching preschoolers, pre-k students, and kindergartners in school this year.
These worksheets work out perfectly for any and all kinds of different situations and occasions, whether you're in charge of a larger classroom full of students who are all learning at the same time in a school, or if you choose to teach your own kids privately from the comfort of your own home in a homeschool style.
You can add these letter matching worksheets to whatever kind of current study lesson plans you may already have planned they work perfectly with any kind of curriculum or learning style.
Enjoy this super easy to use, low preparation required, mess free letter matching learning practice activity to use for review and practice purposes for your kids in school this year.
Included with this free printable pack of letter matching activity pages are multiple different upper and lowercase letters for kids to practice drawing lines to for matching them together.
Check out these links below for more free printable letter learning worksheets.
The following two tabs change content below.
Latest posts by Isa Fernandez (see all)