Enjoy download and printing out these free cursive letter tracing practice worksheets to add to your student's current study lesson plans in school this year.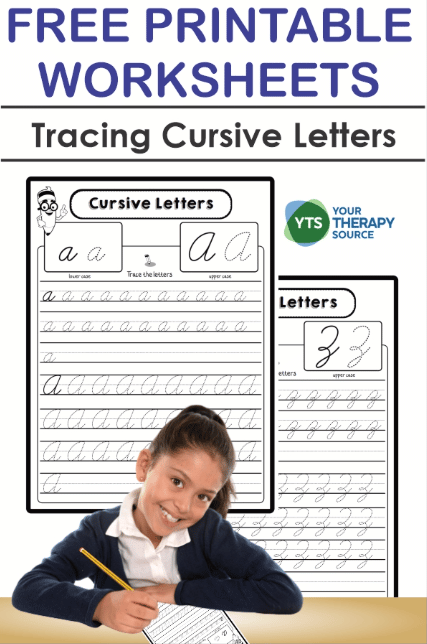 Cursive isn't always taught anymore to students everywhere, especially in public school systems, but some schools and homeschooling still presents opportunities for kids to learn.
I feel like it's important to learn and know how to read and write in cursive because most of America's original written documents were all recorded in cursive and are important to learn and know.
Learning and knowing how to write in cursive also provides opportunities to have prettier and better handwriting and penmanship skills. You're never too old or too young to learn cursive hand writing and it's not as hard as it might look at first! With the help of these free to print cursive letter tracing pages you can make learning and practicing cursive writing easy and fun for your students.
Once you're kids are at the young age of learning how to write and spell for the most part you can start teaching them cursive, I think I learned in first or second grade! But it's also never too late to learn.
Check out these links below for more free printable writing pages.
The following two tabs change content below.
Latest posts by Isa Fernandez (see all)