Enjoy using this fun and free to print ladybug themed shape tracing practice worksheets to be able to give to your students in preschool through kindergarten to help them build strong tracing skills in school this year.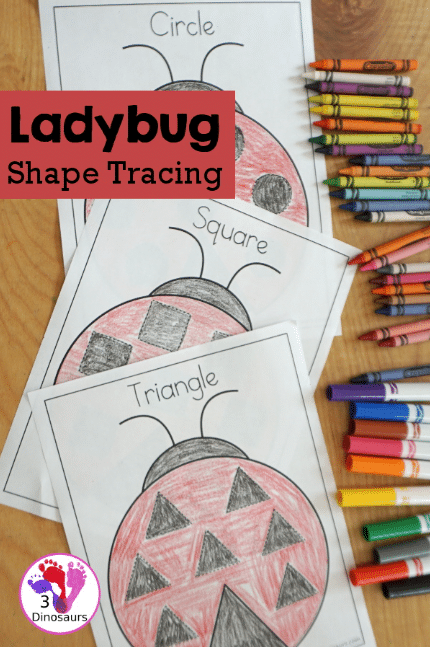 What a wonderful way to make learning fun and exciting to keep your kids entertained and engaged while learning in school this year for preschool, pre-k, and kindergarten.
Get together all of your kid's favorite colored crayons, markers, colored pencils, or whatever else that you prefer using for this wonderful, fun, and free to print ladybug themed shape tracing learning activity so that way your kids can have fun coloring in the pages and the shapes on the backs of the ladybugs.
Make sure to work with your students as they're going through the pages and explain to them how to identify the different types of shapes that they see. You can try quizzing them later to see how much they remember and retained from learning with the pages.
These fun and free to print ladybug themed shape tracing worksheet pages are perfect to add to any kind of current study lesson plans that you may already have in mind for teaching your kids this year in school whether you choose to teach your kids from while being in the comfort and privacy of your own home, or if you're in charge of a larger classroom full of students who are all learning at the same time.
Check out these links below for more free printable shape learning pages.
The following two tabs change content below.
Latest posts by Isa Fernandez (see all)