Have fun with your kids coloring in these mini geometric shape coloring pages.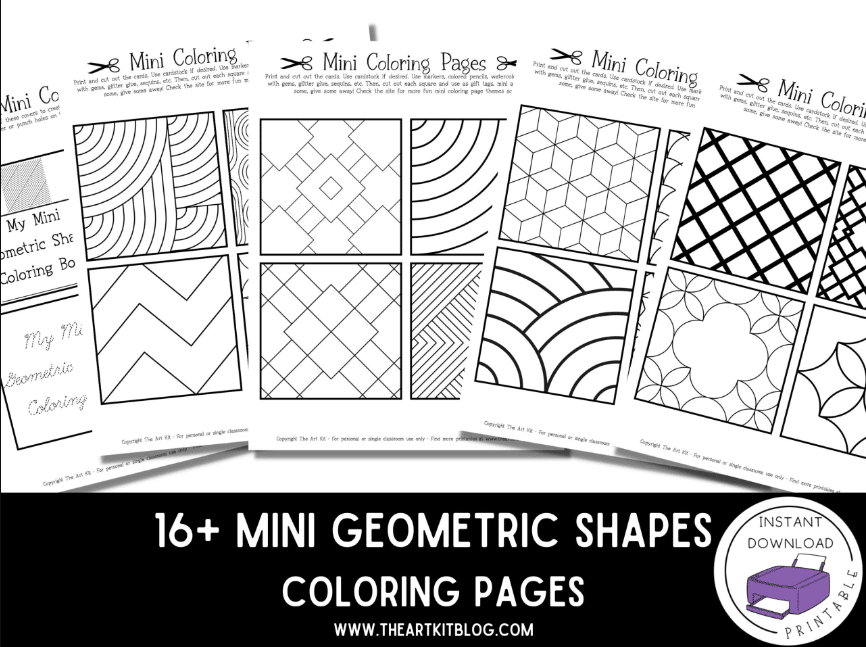 This printable pack come with a ton of mini coloring pages for your kids to have fun coloring in while they are learning. These pages are perfect for kids learning their shapes and colors. They can decorate these pages and make up an order for them to book the pages together.
This pack comes with 5 pages with 4 coloring squares each. It can either be divided to the students or they can each have a set of their own. They feature many different shapes and patterns for a ton of fun.
These pages are great to add in to your lesson plans and for kids to have fun. a good idea is to print them out and the kids can color them in. Once they are done you can give them safety scissors to cut them up and create their own book from scratch.
You can download these printable coloring pages for your kids to enjoy using the link below. all that is needed is a printer and if you would like to have kids create and put together their books, you can also use a pair of safety scissors. This will be a great time with your kids in a classroom or at home.
Click these links below for more coloring pages.
The following two tabs change content below.
Latest posts by Isa Fernandez (see all)