Now you can enjoy using these super awesome and free to print fall themed bookmarks for any and all of your reading needs in and outside of school.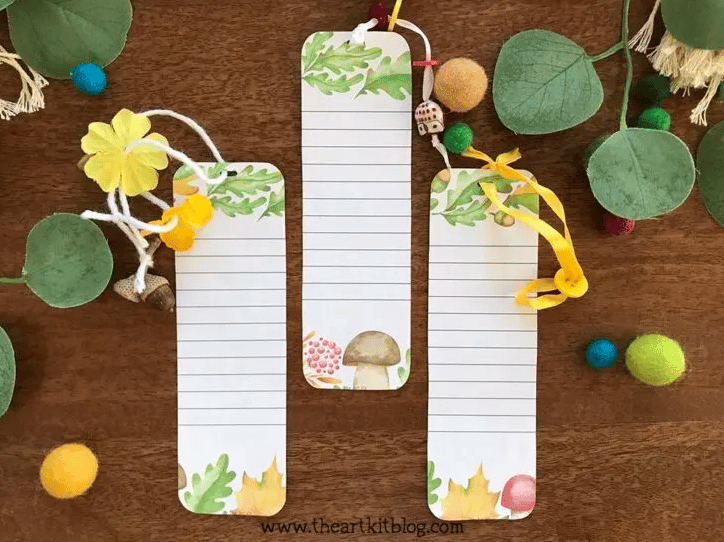 What I like about these nice free printable fall themed bookmarks are that there are lines available for you in case you want to write nice things to say, unless you just want to leave it blank that's okay too.
I can think of some Bible verses that would be a good idea to write on these fall themed bookmarks that are perfect for Thanksgiving time.
If you have a laminating machine available the works to be able to use on these fall themed free printable bookmarks then that would be best recommended so that way they can last longer for repeated uses over and over again without getting worn too quickly.
Kids of all ages and even adults too often times need bookmarks either for school books, cook books, or reading books for fun.
You can download and print out these fall themed bookmarks for free to share with the whole family. You can also give these bookmarks out as gifts to friends for fun this fall season.
Check out these links below for more free printable bookmarks.
The following two tabs change content below.
Latest posts by Isa Fernandez (see all)