If you are looking for neat, fun, and free unit studies for you and your students to be able to add to your homeschooling this year, then check out the link below for some great ideas.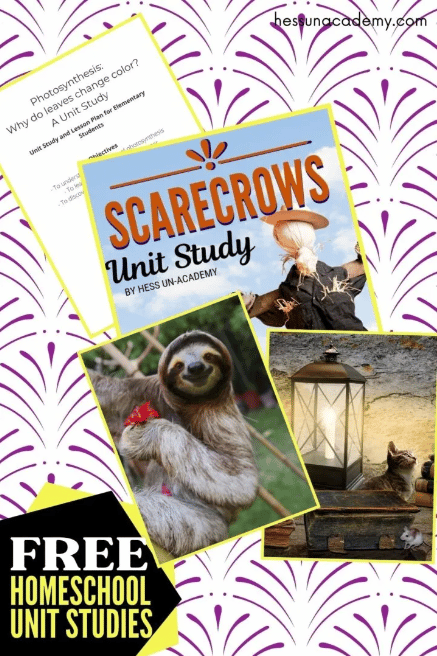 Unit studies are a great, hands-on learning experience for kids to learn about knew things while getting to have fun at the same time.
Whether you want to throw in a couple easy and free extra unit studies to your school plans this year, or you are looking for unit studies that go along with subjects you are already planning on studying, there are some great ideas for you to think about.
Unit studies are usually suitable for children of multiple grades and ages to be able to learn at the same time which is even better for homeschool moms that are teaching multiple of their children at home. Now they can do this lesson together which means less work for mom!
This post offers different topics of history unit studies to look into, as well as science unit studies. For example learning about Helen Keller, Presidents of the United States, different holidays, and different kinds of animals.
Even better are finding topics that you know your kid shows interest in learning that way you can help them explore the things they are most curious about and they will be excited learning new things.
Check out these links below for more free printable unit study ideas.
The following two tabs change content below.
Latest posts by Isa Fernandez (see all)