The ladybug is arguably one of the prettiest insects around. These free ladybug lifecycle worksheets will help kids learn all about this precious insect in the spring season.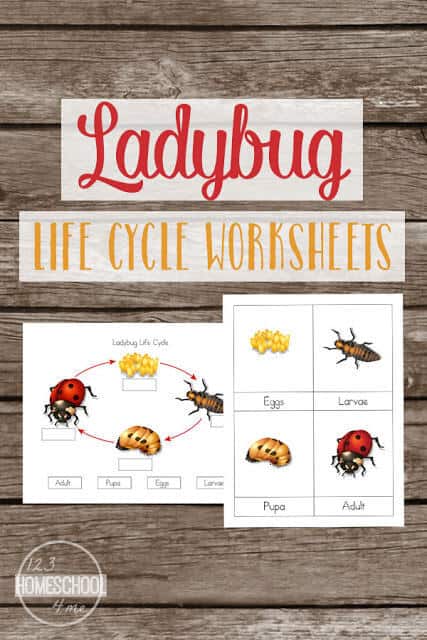 Science in spring is best when its lighthearted yet full information. Learning about lifecycles for science can be a light and fun unit to share with your little ones.
During the springtime your kids ar eboudn to come across ladybugs. They many times just fly on you and you never think to flick them off like other insects.
We canʻt help but stare at them and observe their beauty. They are much like butterflies in that way. Ladybugs ar ejust fascinating to watch.
These free ladybug lifecycle worksheets include 8 different pages. One page is of the ladybug lifecycle, a ladybug anatomy, 3 part cards, a color page, and 4 writing pages.
Grab some more lifecycle printables to share with your kids:
The following two tabs change content below.
Jeannette is a wife, mother and homeschooling mom. She has been mightily, saved by grace and is grateful for God's sovereignty throughout her life's journey. She has a Bachelor in English Education and her MBA. Jeannette is bi-lingual and currently lives in the Tongan Islands of the South Pacific. She posts daily freebies for homeschoolers!
Latest posts by Jeannette Tuionetoa (see all)