Many people follow traditional school patterns and take a long summer break. Still many others follow a year-round schedule with longer breaks between sessions. Use this free homeschool planning schedule to organize your homeschool year-round.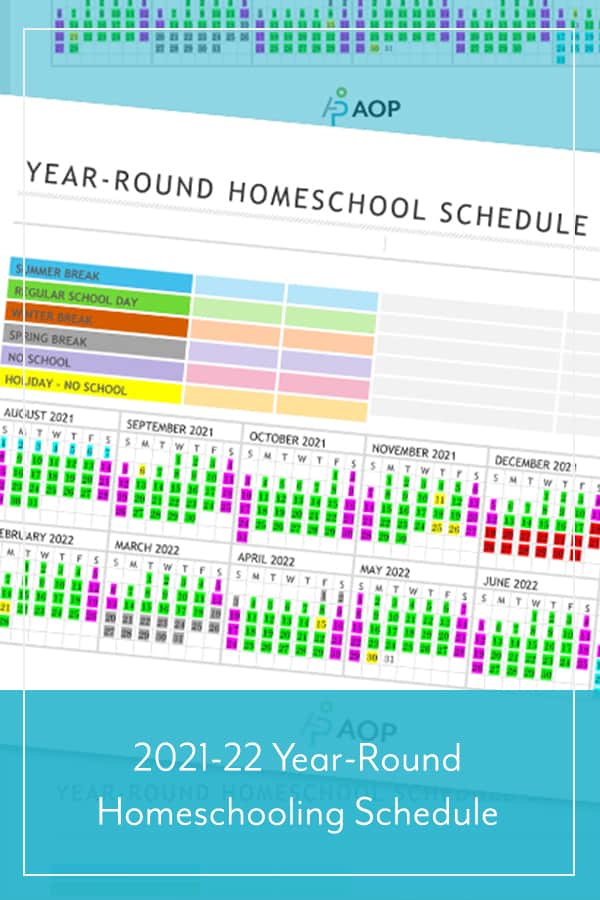 You might think, "Year-round school? No thanks!" I was one of those parents, but I may have changed my mind!
Year-round learning does mean a shorter summer break, but breaks between sessions are longer.
The way the schedule is arranged means students actually spend less time in class!
With a year-round schedule, students take 3 weeks in December/January and July/August. Spring break is two weeks long and takes place at the end of March.
Several out-of-school holidays occur throughout the year, also!
This free printable schedule will make a perfect guide for your year-round homeschool.
Each day of the year is color-coded. The schedule is printed with a simple, easy-to-read key.
It is time to begin planning the 21/22 school year. Perhaps you'll want to consider how a year-round style might suit your family.
Grab more homeschool planners and schedules below:
The following two tabs change content below.
Jeannette is a wife, mother and homeschooling mom. She has been mightily, saved by grace and is grateful for God's sovereignty throughout her life's journey. She has a Bachelor in English Education and her MBA. Jeannette is bi-lingual and currently lives in the Tongan Islands of the South Pacific. She posts daily freebies for homeschoolers!
Latest posts by Jeannette Tuionetoa (see all)