Homeschooling without a plan? How is that going for you? Even if you stray from the plan a bit, use this FREE Printable Homeschool Planner as a foundation for keeping your goals on track.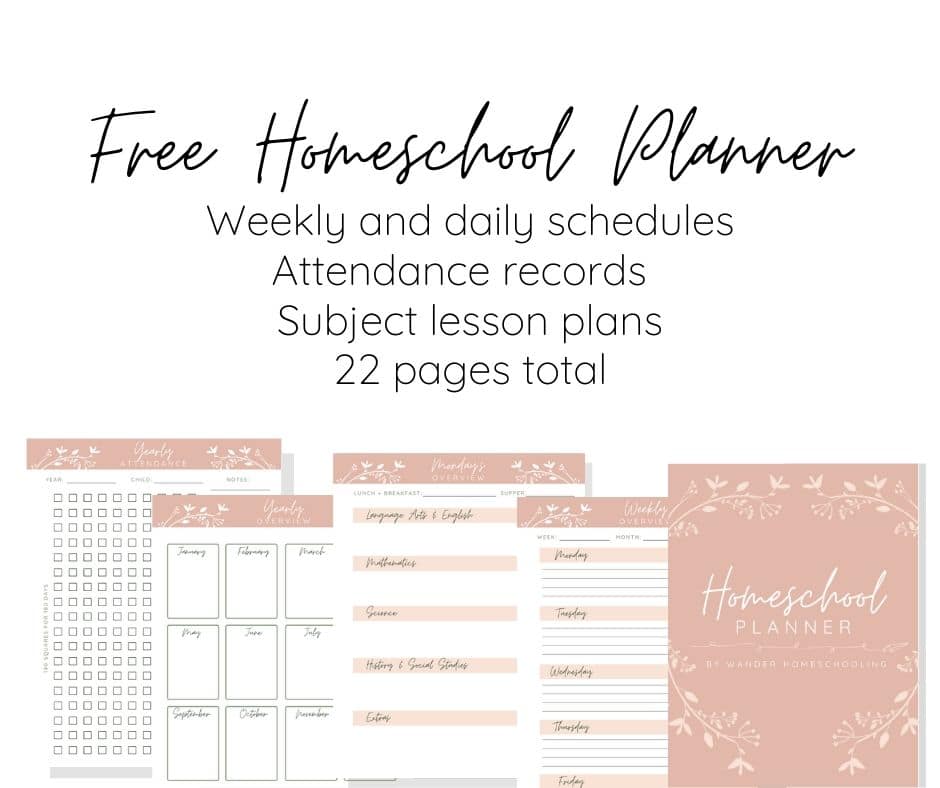 I had a general plan when I first started homeschool. I wanted to completely unschool my kids, and that was successful.
However, I did need some more structure to keep my homeschool focused and moving forward steadily. Order just helped me keep on track and the kids worked well with knowing what our goals were.
Whether you have state requirements or you need a guide to move your homeschool forward, this planner can help.
The free homeschool planner has weekly/daily pages, a spelling/library list, chore chart, meal plans and so much more.
Grab more FREE printable and downloadable planners to use for your homeschool.
The following two tabs change content below.
Jeannette is a wife, mother and homeschooling mom. She has been mightily, saved by grace and is grateful for God's sovereignty throughout her life's journey. She has a Bachelor in English Education and her MBA. Jeannette is bi-lingual and currently lives in the Tongan Islands of the South Pacific. She posts daily freebies for homeschoolers!
Latest posts by Jeannette Tuionetoa (see all)