One of the biggest challenges for many homeschooling parents is recordkeeping. Solve all of your recordkeeping struggles with these free forms for homeschooling records.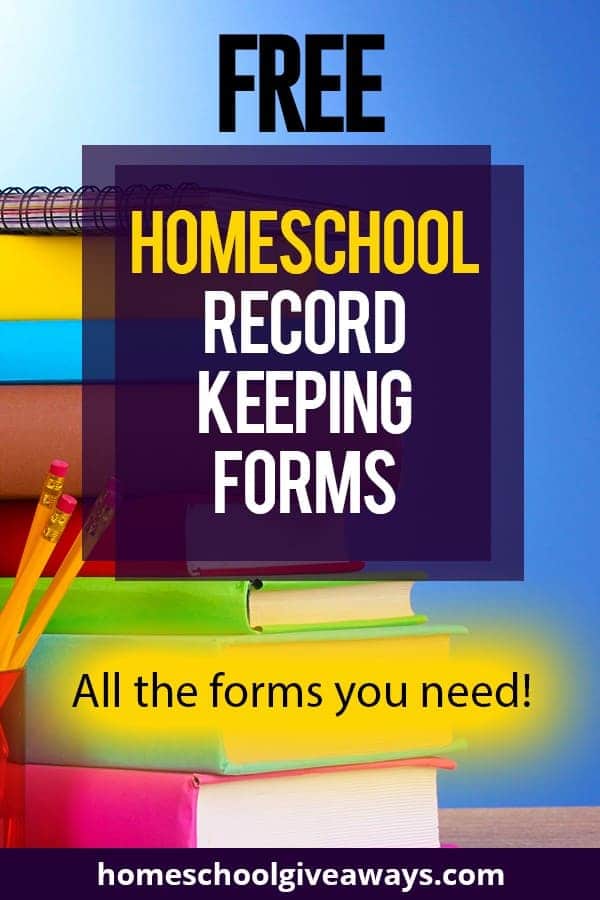 Keeping your children's progress recorded and organized is important.
Good recordkeeping helps you keep track of what your children have learned and when. It might also show where your children might need to improve.
Recordkeeping is also helpful because your documentation is easily accessible for any state requirements.
Is your homeschool recordkeeping falling behind, or do your old methods need updating? You'll find just what you need to get organized and streamline your process.
Some forms are simple in their design and will help a homeschooling parent who is starting out.
Other forms are more detailed. Some of them are editable and customizable for your personal needs.
This collection also includes guides for portfolio preparation. You'll find tips and printable to help you organize throughout the school year.
If you will have a 9th grader in the fall, don't miss the high school planning forms. These are the most important school years, so accurate recordkeeping is critical.
Grab more free homeschool recordkeeping and planning printables below:
The following two tabs change content below.
Jeannette is a wife, mother and homeschooling mom. She has been mightily, saved by grace and is grateful for God's sovereignty throughout her life's journey. She has a Bachelor in English Education and her MBA. Jeannette is bi-lingual and currently lives in the Tongan Islands of the South Pacific. She posts daily freebies for homeschoolers!
Latest posts by Jeannette Tuionetoa (see all)