Whether you consistently study the Bible or need some help in that area, this is for you. These free family Bible study resources will be very helpful to you and your family.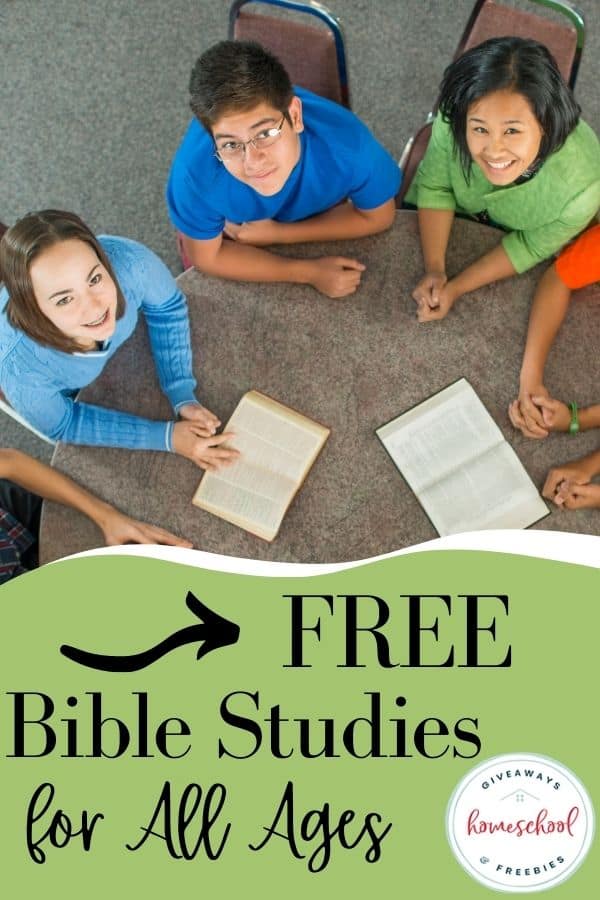 Bible study is more than just going through the motions and checking off the box. Consistency is important, but what happens, as a result, is most amazing.
Meeting with our families over God's Word is transforming. It changes people, it changes environments, and it changes relationships.
It gives our children the opportunity to ask questions. They learn essential truths about God, His character, and His immeasurable love for us.
Free Bible story printables offer simple stories and activity pages for younger children. You'll find printable booklets and crafts all about Creation, Adam and Eve, and the Garden of Eden.
Bible studies for older children and teens help them discover things on their own. Developing their personal walk with Christ is important.
A family Bible study through James has components for every family member. The book of James is a humbling and self-evaluating journey to the heart.
Grab more Bible study resources below:
The following two tabs change content below.
Jeannette is a wife, mother and homeschooling mom. She has been mightily, saved by grace and is grateful for God's sovereignty throughout her life's journey. She has a Bachelor in English Education and her MBA. Jeannette is bi-lingual and currently lives in the Tongan Islands of the South Pacific. She posts daily freebies for homeschoolers!
Latest posts by Jeannette Tuionetoa (see all)