Teaching children to be responsible and to work together is important. Use this free chore chart and checklist to help your children build a daily chore routine.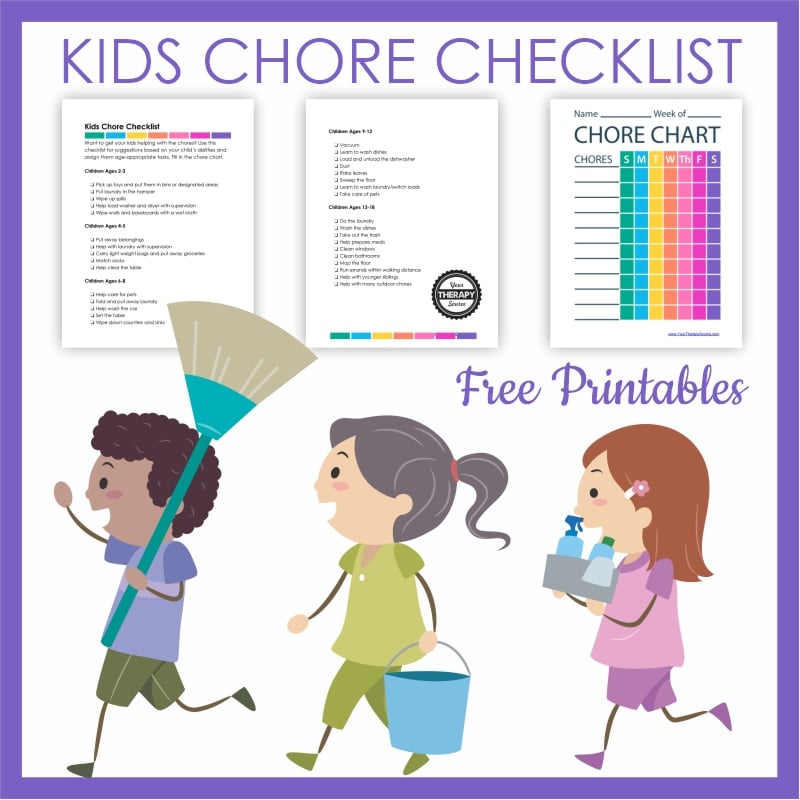 Responsibility doesn't always (usually) come naturally to kids.
Don't you wish you could wave a magic wand and… poof! Suddenly your kids learn everything they'll ever need to know.
Wishful thinking, right? It takes time, patience, and consistency for them to learn important character traits.
If you are looking for a simple, cute way to post your chore list, these pages are perfect.
Use the checklist to determine which chores are within age expectations for your children. You know your children best, so you may find that your boundaries are different.
The chore chart is a simple and colorful page to hang in a visible place. You'll just write the chores in a list down the page, then check them off daily.
Use different color ink for each child, or print a separate page.
Laminate your chore list to reuse it each week. You can use a dry erase marker and change up the chores if you need to.
Grab more free printable chore charts below:
The following two tabs change content below.
Jeannette is a wife, mother and homeschooling mom. She has been mightily, saved by grace and is grateful for God's sovereignty throughout her life's journey. She has a Bachelor in English Education and her MBA. Jeannette is bi-lingual and currently lives in the Tongan Islands of the South Pacific. She posts daily freebies for homeschoolers!
Latest posts by Jeannette Tuionetoa (see all)