These fun and free printable school themed bookmarkers are perfect for using for all of your study needs whatever they be.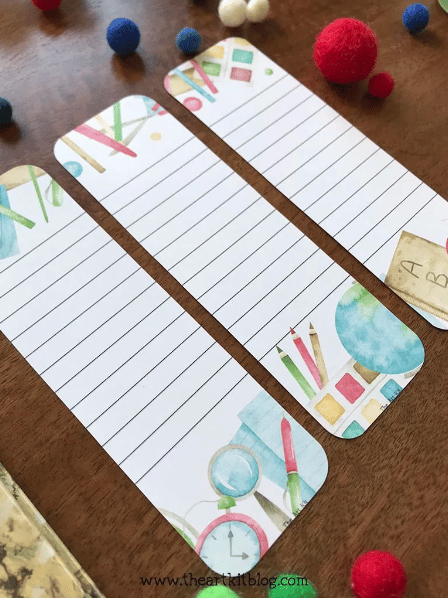 Enjoy downloading and printing out these free school themed bookmarkers to be able to use for whatever your needs may be.
If you have a laminating machine available to use for these nice and free printable bookmarkers then that would be the best to use after printing and cutting out the bookmarkers for better durability to last a long time.
You can use bookmarkers for several different things, school reading, fun book reading in your downtime, to mark your place in your curriculum books, using bookmarkers in your recipe books, and more.
After printing, cutting, and laminating the bookmarkers you can punch a hole at the top of the bookmarker to tie pretty different colored ribbons if you want to make them look a little better too.
You can print out multiple bookmarkers to be able to give to your students to use during school or at home for whatever they want, teachers and adults can feel free to use the bookmarkers as well, or give them to friends, family, and neighbors as nice thinking of you gifts.
Check out these links below for more free printable bookmark ideas.
The following two tabs change content below.
Latest posts by Isa Fernandez (see all)