Check out these totally awesome, fun, and free printable bird themed clip cards full of different addition and subtraction problems for your kids to be able to solve.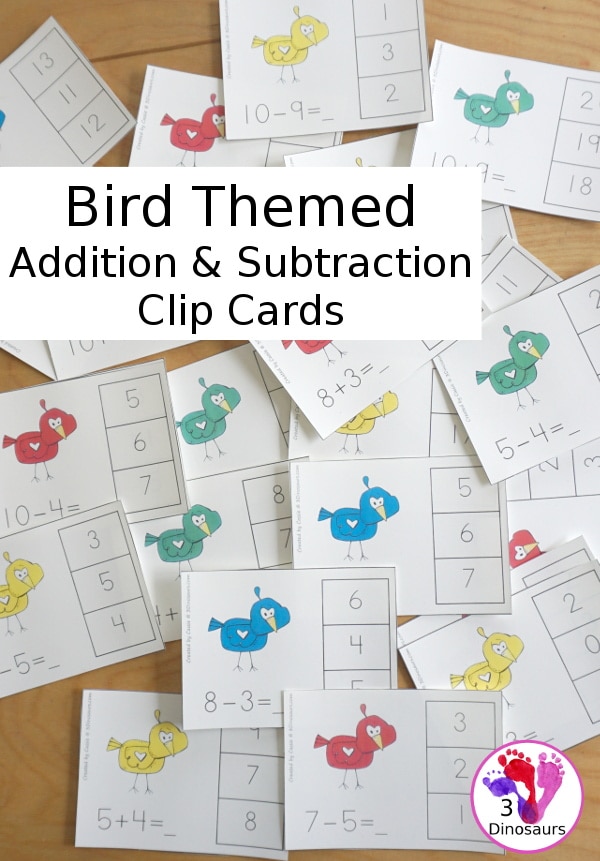 You can download and print these bird themed clip cards for free and add them to your current math study lesson plans that you may already have for teaching your students from at home or use them for teaching a classroom full of kids who are learning together.
This bird themed printable math activity is perfect for making learning easier and fun for your kids. Use these helpful free printable bird themed addition and subtraction clip cards for learning and reviewing purposes for your kids to make learning easier if they are having a hard time.
You can take these cards with you wherever you like for extra study and practice time with adding and subtracting. If you have a laminating machine available to use then it is highly recommended to use the laminating machine after printing and cutting the cards out so that they have better durability and will last longer.
Available with this free printable pack of addition and subtraction clip card worksheets are different pages for addition and subtraction problems, as well as a recording sheet of paper for writing down the equations from the clip cards.
Check out these links below for more free printable math worksheets.
The following two tabs change content below.
Latest posts by Isa Fernandez (see all)