These free printable math addition coloring worksheets are perfect for your elementary aged students.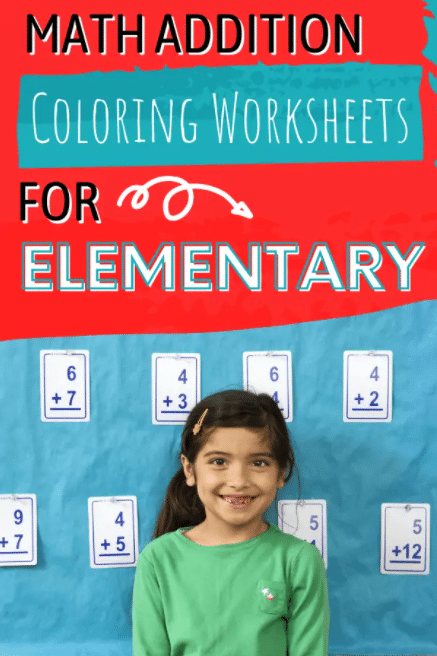 Your kids will love using these free printable math coloring worksheets. These work great for your students who are currently in elementary level grades, so first through fifth grade.
This is a great free printable activity for your students to use for studying at home. The worksheets also work well in a classroom setting full of students.
After working on solving and completing all of the addition problems, your students will have fun coloring the black and white pages.
Math is not always every kid's favorite subject, nor does it always come easy to everyone. Make doing math more fun by letting your kids color the pages after solving the problems like a reward.
Adding being able to color to the math worksheets makes them different from normal homework worksheets and your kids will like doing them more.
Your kids will have fun getting to pick out their favorite colored crayons, markers, and colored pencils to use on the math coloring pages.
These free math addition printable worksheets work great to use along with your studies or you can use it for extra math practice for your kids.
Check out these links below for more great free printable math worksheets for your kids.
The following two tabs change content below.
Latest posts by Isa Fernandez (see all)