Enjoy downloading and printing out these nice and free to print Biblical affirmation cards to share with your whole family and friends.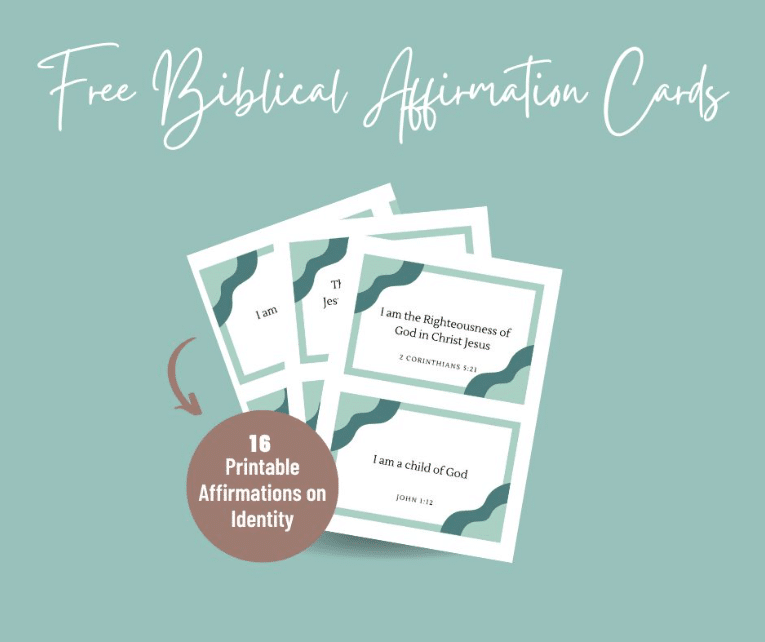 These Bible verse affirmation cards are good to keep around the house for sharing with your family as helpful reminders to fight common negative thoughts.
There are sixteen different Biblical affirmations included with this free to print pack of cards that you can easily download and cut out.
If you have a laminating machine available to use then it's best recommended to laminate the cards after printing and cutting them out for better and longer lasting durability.
These free to print Biblical affirmation cards are great for hanging on the fridge, on the mirror in the bathroom or your bedroom, in your car, or wherever else you can think of that's a common place where you'll get to glance at the cards every once in a while for nice and calming reminders to feel good.
This is also a great idea and way to practice memorizing Bible verses for the whole family to use together. These are a great addition to family devotion time or to use in Sunday school class or weekly church Bible studies.
Check out these links below for more free printable Bible activities.
The following two tabs change content below.
Latest posts by Isa Fernandez (see all)