Practice thankfulness this year with these free Bible lessons. Make sure that God is at the center of your Thanksgiving this holiday.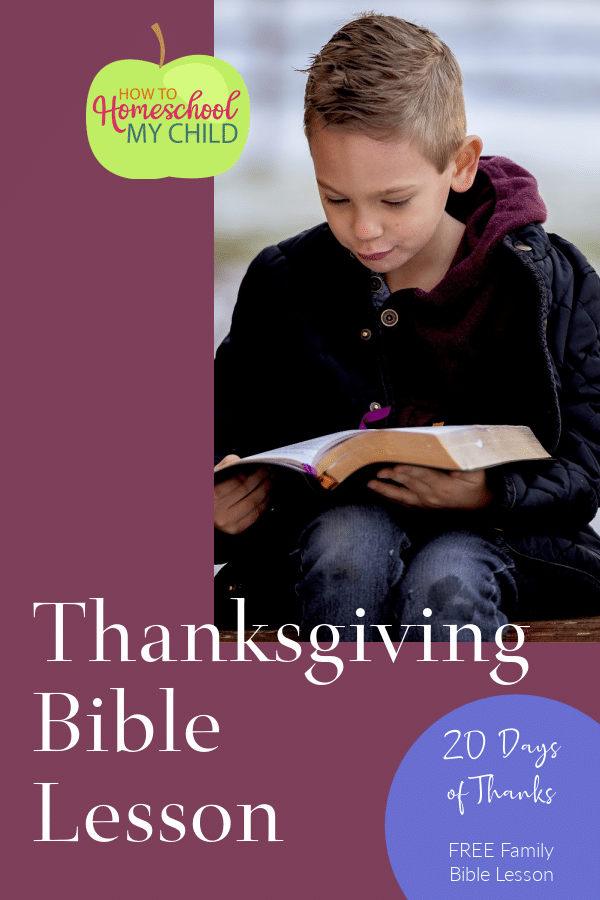 Check out this free thanksgiving Bible lesson printable that the whole family could easily do. Ask each other questions from this lesson like, "When should we give thanks?", "How can we give thanks?", and "What does God want us to do?" and more.
Go through many different Bible verses on thanksgiving. Write down your favorite scriptures on thanksgiving down and practice memorizing those verses. Once memorized everybody in the family can take turns saying their favorite Bible verses out loud at the dinner table.
This is a Bible study that the whole family could enjoy doing together. Small children and high school ages can all participate, you're never too old or too young to practice thanksgiving.
Help encourage your kids to practice gratitude all year long and throughout every day, not just during Thanksgiving holiday time. This time of year is just a good reminder to live every day being thankful.
It all starts with you. If you spend every day practicing gratitude and thanksgiving, your kids will see that and be the same way. You have to set the good example for them. Remind them each and every day to pray and thank God for all of life's many blessings we have to be thankful for.
Looking for more Thanksgiving Bible study activities? Check these out!
The following two tabs change content below.
Latest posts by Isa Fernandez (see all)