Thanksgiving is a wonderful holiday to get together as a family and study Scripture. On How to Homeschool My Child, get this FREE Bible Study on Thanksgiving!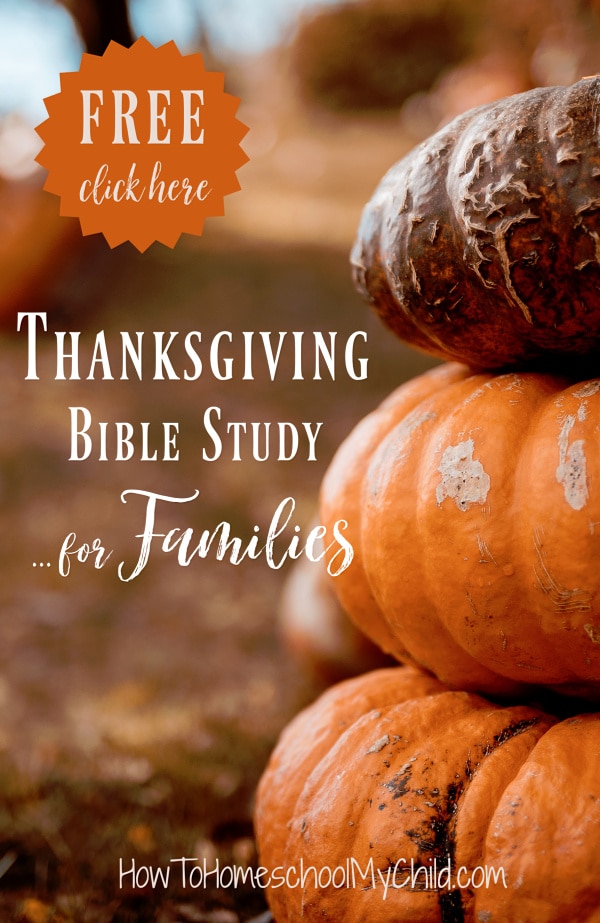 This study includes multiple verses for you to read together as a family, and they all have to do with Thanksgiving. However, older students can work through the verses on their own. But for Christian homeschooling families, family devotions are important! There are also a few questions for you to look at together along with the verses. This year, bring God into Thanksgiving!
For other similar resources, check out:
The following two tabs change content below.
Keri
Keri is a former elementary and middle school teacher who's worked overseas for 4 years. She loves to write and so decided to pursue her writing dream!